Finding a Weekend Dentist in Houston
Finding the right weekend dentist Houston is just as important as finding the right physician. Both play a critical role in your overall health and well-being. Today more people are paying attention to oral care. That's because the condition of your mouth can contribute to other facets of your health.
A lot of people put off going to the dentist because they think it will be too expensive. However, there are many affordable dental care options available in Houston. For those looking for a weekend dentist, there are several options available. With a little research, you can find a quality dentist that fits your budget.
One of the best dentistries you can go to is Marquette Dentistry. We have affordable dental options so that you can get the oral health care you need. However, finding the time to get to the dentist is another issue altogether. Think about it.
Most people work Monday through Friday. Your typical day probably starts early around 5 or 6 AM. You get up and shower, begin to get some breakfast together while you wake up the kids to get them up and ready for school. You drop the kids off at school and then you get ready to fight the line of traffic on the interstate as you head into work.
Your day is hectic as ever and doesn't end until 5 p.m. You get the kids off to their evening activities and then afterward you all head to a local pizzeria to grab a bite to eat before heading home. So where in that mix are you supposed to take time to get to the dentist?
Why You Need a Weekend Dentist Houston
If the above scenario sounds anything like your daily life, you may need a weekend dentist Houston because time during the week is limited. By finding a weekend dentist in Houston, you can have peace of mind when it comes to scheduling dental appointments. A weekend dentist in Houston is a diamond in the rough because they are few and far between. Make life easier on yourself.
Begin your search for a dentist by finding one that will offer the flexibility of working around your schedule. Your time is valuable so make life work for you. Your world becomes more simplistic when you have the ability to go to a weekend dentist in Houston. If you're looking for a dentist that's open on Saturday in Houston, look no further than Marquette Dentistry.
Not only are we open on the weekdays, but we're also open on Saturdays. Our Friday and Saturday hours are 8 AM to 1 PM. Even the busiest people during the week can find time in their schedules to visit our dentistry on Saturday.
Our team of experienced professionals is dedicated to providing quality dental care in a comfortable and convenient setting. Whether you need a routine cleaning or a more complex procedure, we're here to help. We use the latest technology and equipment to ensure that our patients receive the best possible care.
We accept most major dental insurance plans and offer affordable financing and payment options for those who need it. Call us to schedule an appointment now.
Other Reasons to Visit a Dentist on the Weekends
Other than having an alternate option of fitting a dentist appointment into your busy schedule, there's another reason why people may need a dentist on the weekends. Most people need a weekend dentist for dental emergencies.
Dental emergencies can be a real pain, literally. Like other medical situations, dental emergency situations don't wait until you're already in the comfort of a dental chair. A toothache, for example, can happen anytime, anywhere. If it's unbearable, you need to see the dentist now.
A few other dental emergencies include :
A knocked-out tooth
A damaged or broken tooth (dental injuries)
Tooth or jaw pain
Lost filling or crown
Broken braces
Abscess
Visiting the dentist can be a daunting experience, especially if you are nervous about recovering your tooth or suffering from excruciating pain. However, there are a few things you can do to make the experience less nerve-wracking.
Emergency Dental Care: What to Do During One
Emergencies can happen at any time and often come when you least expect it. If you have a dental emergency, the first thing you should do is call your dentist. Your dentist will walk you the dos and don'ts as you travel to the dental clinic. Listening to the dentist in this situation can alleviate the tooth pain or increase the chances of a successful procedure.
A good amount of force is necessary to knock your tooth out of its socket. However, it can happen during a tussle during a sports match or tripping and hitting something. When it happens, don't panic.
You should pick up the tooth by the crown (top of the tooth), if possible. If it has dirt on it, rinse it lightly in water without scrubbing. Try not to touch the roots of the tooth as much as possible. Any damage to them may ruin the entire tooth.
If possible, try reinserting the tooth back into its socket. If you can't, place the tooth in a cup of milk so that your tooth doesn't dry out. Once you get to the dental office, the dentist will attempt to put your tooth back in.
When you chip, snap, or damage your tooth, you'll feel pain radiating from the tooth in question. Rinse your mouth with warm water. If it's bleeding, apply gauze to the site. Then, apply a cold compress to the part of your face closest to it to reduce swelling.
Other Dental Emergencies
Pain is never good in any medical situation. In dental terms, pain may indicate several different conditions, including tooth decay. Although not all toothaches are emergencies, swelling or excruciating pain are.
Avoid taking aspirin or other types of painkillers. Contact of these medicines with the affected gums can adversely affect the gum tissue. Instead, you should apply a cold compress to the outside of your cheek before checking in with your emergency dentist.
Crowns and fillings restore damaged teeth to their optimal appearance and keep germs out. If you lose a filling or they break, you'll want to a dentist to fix them as soon as possible. Otherwise, infections and germs may creep through the gap and cause further dental problems.
Unless you have clear aligners, traditional braces use metal wires and brackets. It allows them to endure through daily use. However, when they break, the metal pieces can stick out and poke our cheek and gums. Not only is it painful, but it may also reverse your teeth's straightening process.
If this happens, you can cover the end with orthodontic wax to keep it from further irritating the insides of your mouth. Don't try to cut the extra wire to avoid accidentally swallowing it.
Usually, the dentist can clear away tooth infections with a root canal. However, if you leave tooth infections alone, they may turn into abscesses. This type of infection can spread to the rest of your teeth and gums, and even to other parts of your body.
Absceses are swollen spots on your gums, usually near where your teeth's roots are. Before the dentist can see you, you can rinse your mouth with a mild water solution and apply ice to the area.
Visiting a Weekend Dentist
Finding a dentist that's open on the weekend is like trying to buy tickets for a very popular band's concert. It's more difficult that you think it is. But Marquette Dentistry is here to set a new standard for dentistries in the Houston area. That's why we are open on the weekend.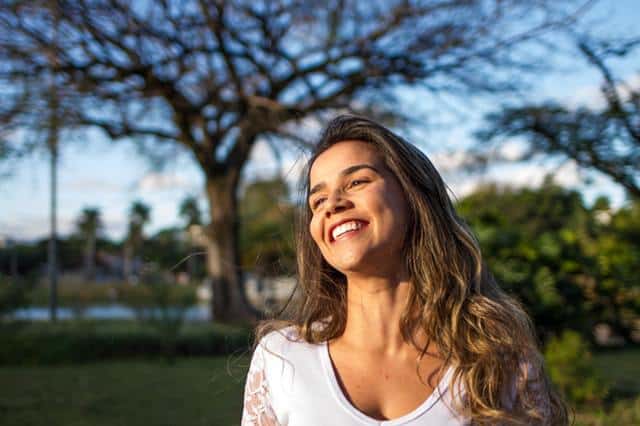 Whether you need a tooth extraction because your wisdom teeth are finally coming in or new dental implants, we're open on Saturday. Not to mention, all of our general dentistry options are still available on the weekend. And, when you have a dental emergency, you may not be able to wait for a weekday appointment. With our hours, we can see you on the weekend.
There's no need to ask off from work for a dentist appointment. You can visit Marquette Dentistry on the weekends. Call us to schedule a weekend appointment now. We'll show you why you should choose us as your weekend dentist Houston.
Houston, Texas Fun Facts:
Houston is the 4th most populous city in the United States.
There are 400 events that happen in the city every year.
The city has four different sport teams: the Rockets, Astros, Texans, and Dynamos.
For more fun facts, visit the city's official page.