With Houston porcelain veneers, you can stop worrying about someone judging your stained or chipped teeth when you smile. Here at Marquette Dentistry, we want every patient that comes to us to walk out with a smile they can feel confident about. Whether you want a general checkup or a solution to a smile you can't smile about, our team of dental specialists can help you. Contact us or fill out our form online to schedule an appointment today.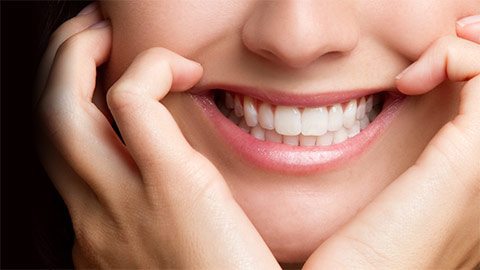 Does the thought plague your days and nights that someone may notice your stained or chipped teeth when you smile? Do you feel less confident than before because your smile isn't what it was? We have a solution that can overturn these negative thoughts into positive energy. Come to our dental clinic and ask about our cosmetic dentistry options.
Cosmetic dentistry is the branch of dentistry that focuses on improving the overall appearance of teeth. Our dentists can use many procedures to improve a smile. Not everyone has the same issues, so the best approach for you might not be the best for another patient. Standard cosmetic procedures include teeth whitening, veneers, dental implants, and braces.
Learn more about how our team of cosmetic dentists can help you by contacting our dental office today. We have one of the best cosmetic dentists in Houston here at Marquette Dentistry. With decades of experience under her belt, you can trust our team to get you the results you can smile about.
Reasons to Smile About Houston Porcelain Veneers
Events can happen in life that alters the appearance of our teeth. You might get into an accident that chips or cracks your teeth. You may rely heavily on coffee to prepare for your daily life or drink wine to cool off. Dental or health issues can also cause your teeth to change, leaving gaps or appearing crooked.
You don't have to live while covering your smile for the rest of your life if something happens to your teeth. Here at Marquette Dentistry, we have cosmetic procedures that can restore your smile to the way it was before something happened to them. If you don't want to have to undergo extensive dental work to restore your teeth, we have just the procedure for you.
As we mentioned, veneers are one of the several cosmetic procedures we offer here. Veneers are a type of dental restoration that we use to improve the overall appearance of teeth. Most are made of thin pieces of porcelain or composite material that we bond to the front surface of the teeth. This procedure can change the shape, color, and size of teeth.
Veneers are a popular alternative to dental crowns. Although similar to veneers, dental crowns are a type of dental restoration that completely "caps" or encircles a tooth or dental implant. We use this procedure to improve the strength and appearance of a patient's teeth.
There are many reasons why people may choose to get veneers. Some people may want to improve the appearance of their teeth, while others may want to protect them from further damage. Veneers can also correct misaligned teeth or close the gaps between them. When you sit down for a consultation, one of our dentists will suggest the best options for you.
Don't let a minor accident or mistake ruin undermine the confidence you have in your smile. Let our team help you return a beautiful smile to your face. Although veneers are a wonderful option, we also have other procedures that may better suit your situation. You won't know until one of our dentists examine your teeth, so schedule an appointment for a consultation today.
The Process of Getting Veneers
Once you confirm your appointment and show up at our door at the appointed time, our professionals will sit you down. If you have any questions, we'll be sure to alleviate any concerns or queries. Our dentists will discuss with you the goal you want to achieve for your teeth. We'll then recommend the best course of action.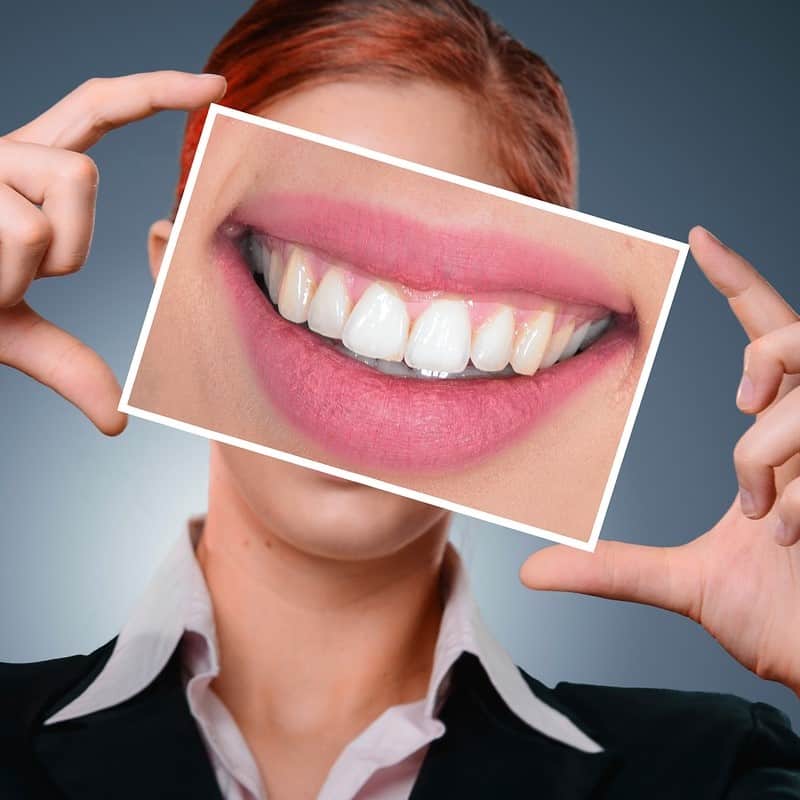 If the best course of action is veneers, we'll proceed to schedule a time for the procedure. Once these permanent veneers are in place, no one will notice the difference. You'll have a set of beautiful, straight teeth like you envisioned.
Veneers don't have to be attached to the front of all of your teeth. If you only want veneers on a single chipped tooth, we can make it happen. Each veneer is molded to fit your current tooth, so the application process is simple and will last for years. You'll be able to walk in, transform your smile, and walk out after the smile makeover as a whole new you.
Depending on what type of veneers you're getting, it may be over in a few sittings. Usually, the process of Houston porcelain veneers only takes as long as a standard teeth-cleaning appointment. However, the dentist may ask for you to come in for some follow-up appointments to ensure that the veneers are set correctly or to check for any issues. Contact us to learn which one is the best option for you.
Porcelain Veneers
Porcelain veneers are usually the more popular option when people choose to get veneers. As the name implies, these veneers are made of thin sheets of pure white porcelain. Due to their color, these veneers usually appear more like natural teeth than other types. We'll bond these sheets to the front surface of the target teeth, correcting imperfections such as gaps between teeth, chips, and stains.
These types of veneers are ideal for people who want to improve the appearance of their smile without undergoing extensive dental work. Porcelain veneers are durable, so once the procedure is complete, they'll last many years with proper care.
The dentist will first remove a small amount of tooth enamel from the target tooth or teeth to prepare for porcelain veneers. They do this to make room for the veneers. Next, the dentists will take an impression of your teeth so they can send it to the lab to create custom veneers for you.
Once the veneers are ready, you'll return to our office so your dentist can apply the specially-made veneers to your teeth. A special light is used to harden the bonding material to hold the veneers. Then, the dentist will polish the veneers so that it matches the rest of your teeth and do not look out of place.
Composite Veneers
As you can guess, composite veneers are made of a composite material, usually a mixture of plastic and glass. They're less expensive than porcelain veneers, but they sacrifice a portion of their durability and may chip or crack after a certain amount of time. However, they can still last for several years with proper care.
One of our dentists will sit down with you to discuss your options. Once the dentist determines that composite veneers are the optimal solution for your problem, they'll start preparing your teeth for the veneers. The process for porcelain and composite veneers is more or less the same. After the procedure, you'll have a beautiful, white smile that you can be proud of.
Come to One of Houston's #1 Veneers Specialist
Consult with a veneers specialist in Houston to learn more about how this process can improve your teeth' aesthetics. Our team can answer any questions, so you'll have all the information you need to make an informed decision. After the consultation, you can schedule the first steps of the procedure and be on your way to a new and improved smile.
Call us or fill out our form online to schedule an appointment for a consultation. There's no need to wait any longer. Give yourself the ultimate confidence booster – ask about Houston porcelain veneers at our dental clinic today!
Houston, TX Fun Facts:
With over 10,000 restaurants, Houston's food scene has representatives from over 70 countries and American regions.
There are about 3,000 restaurants on Westheimer Road alone.
It's no wonder that Houstonians eat out more often than residents of other cities.
For more fun facts, visit the city's official page.