Dental Plan Houston
Finding a new dentist is hard, with or without a dental plan Houston. Searching for any new healthcare professional is not a chore anyone wants to undertake. There are many dental clinics in the Houston area, making it hard to narrow down your choices. It is still a task that you need to complete. Regular dental visits are important. Your oral health depends on frequent cleanings and examinations by professionals. Even patients with the best oral hygiene routines need to visit the dentist often.
There are a few important pieces of information patients need before they choose the best clinic. Knowing whether or not the clinic can accept their dental insurance in Texas is an important thing. Most people do inquire about accepted insurance plans, but there is other information that you should know. This knowledge can help guide you to a clinic that is best for you and your needs.
Patients in the Houston area should call Marquette Dentistry first. Marquette Dentistry has a proud history of serving Houston residents with care and compassion. They prioritize patient comfort, and want to be sure that you have a great experience. Whether or not you have the best dental insurance plan in Texas, they want to help you. Marquette has a VIP Program available for new and current patients, offering exclusive pricing on many services. You can learn more by visiting them online at. You can also contact them by calling 832-786-4406.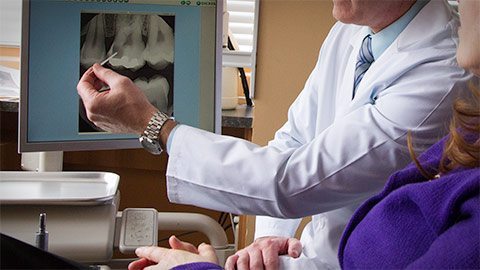 Using Your Dental Plan In Houston For Cosmetic Procedures
Most patients can use their dental plan in Houston for cosmetic procedures. Patients without coverage are often able to find cost-effective ways to complete these treatments. If cost is a concern, look for a clinic that offers incentive programs to their patients. There are a few other questions prospective patients should ask about this type of procedure.
Be sure you find a clinic that puts patients first. Finding a compassionate and respectful clinic should be your first priority. Dentists that prioritize patient comfort will also excel at dental work. You should also ask about the options available for each type of cosmetic procedures. For example, there are multiple whitening methods. The best one for you may depend on many other factors. Speaking with a qualified and compassionate individual will lead you to the best solution.
If you are in the Houston area, contact Marquette Dentistry. Their staff consists of caring and compassionate individuals, eager to put patients first. Marquette Dentistry offers a variety of cosmetic procedures. You are sure to find the perfect one for you by speaking with their qualified dentists and hygienists. You can also contact them by calling 832-786-4406.
Cleanings And Examinations Without Dental Insurance In Texas
If you do not have dental insurance in Texas, there are still affordable ways for you to visit a dentist often. Spend a bit of time researching various clinics in the area. Some clinics offer payment plans or other options for those without insurance. It might be time-consuming, but you can consider it an investment in your health. Seeing a dentist on a regular basis is the best way to prevent serious oral health concerns.
Experts recommend that people visit their dentists at least once a year for an examination. Your dentist will have a chance to find and treat any possible oral health concern before it spreads. You should also have a professional cleaning once every six months. These regular cleanings will prevent plaque from building up on your teeth. Even if you brush often, you should still take the time to have a professional cleaning.
If it has been more than a year since your last examination, contact Marquette Dentistry today. You can arrange an appointment by calling 832-786-4406. New and returning patients can also book online by visiting https://www.marquettedentistry.com. Patients without insurance should ask about Marquette's VIP Program. They are happy to offer exclusive deals, pricing and incentives to registered members. You can enroll by visiting the clinic, located in Houston.
Using Full Coverage Dental Plans For Root Canal Treatments
Some patients use their full coverage dental plans for intensive dental procedures like root canals. Dentists perform root canals to help preserve the tooth despite the presence of decay. In some cases, the inside of a tooth, known as its pulp, can become diseased. When that happens, a dentist needs to remove the pulp as soon as possible. Otherwise, it can cause pain and damage to your jaw. Eventually, you will need to extract the whole tooth. It is much easier and cost-effective to visit a dentist for root canal treatment.
Thankfully, root canals are not as painful as they once were. Most dentists will administer an anesthetic and provide painkillers during and after the procedure. In most cases a root canal is less painful than a major extraction. As a result, there is no reason to put off this type of dental care.
Even if you lack this type of coverage, you can still have crucial dental work completed. Contact Marquette Dentistry and ask about their VIP Program. Patients who enroll receive exclusive pricing and other incentives on many dental procedures. You can learn more about their VIP Program by visiting them at their Houston clinic. New and returning patients can also contact them by calling 832-786-4406. Marquette Dentistry employs highly qualified professionals and friendly staff members. If you have any questions or concerns about this procedure, give them a call. Marquette prides itself on its high standards for customer service. If you are looking for a clinic with a patient-first attitude, contact Marquette today.
Finding The Best Clinic With Or Without A Dental Plan Houston
Finding the best clinic with or without dental insurance in Texas is important. Patients need to feel comfortable with their dental health team. Before you book an appointment, contact the clinic to learn more about them. Speaking with staff can help give you an idea about their approach to patient care.
Residents of Houston can visit Marquette Dentistry for all their dental needs. Marquette Dentistry is happy to provide the very best in patient care. They also have a VIP Program, to provide some assistance to patients without insurance. If you are interested, you can call them at 832-786-4406. Marquette Dentistry should be your first call, with or without a dental plan Houston.
About Houston:
Houston is a beautiful city in Southeastern Texas
The city is home to over 400 local and international events each year
Houston also boasts an active nightlife and family-friendly activities
You can visit the city online at http://www.houstontx.gov