What You Need to Know About Dental Implants in Houston
Dental Implants in Houston – Everyone wants to have the perfect smile. However sometimes due to a variety of issues tooth loss can occur. This can happen due to tooth decay, gingivitis or even damage from injury. In days gone by patients who lost teeth either had to get a bridge or they had to resort to getting dentures and partials. Today there is another option; you can get dental implants in Houston.
What are Dental Implants?
If you are considering dental implants in Houston then it's best to know what exactly they are. Dental implants are artificial tooth roots upon which the restoration process for your teeth can begin. Dental implants in Houston also help to support jaw bone and thus prevent bone loss.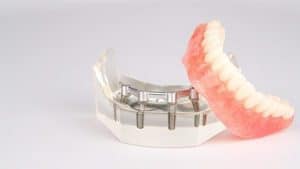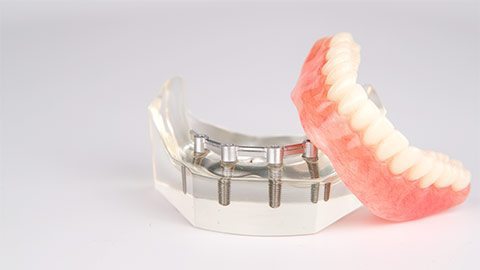 Are There Advantages to Getting Dental Implants in Houston?
Getting dental implants in Houston has several advantages including the following:
Better Appearance – Dental implants look like your natural teeth so they can help you maintain a great smile. In addition they fuse with your bone so they are permanent.
Better Speech – When people lose teeth or even sometimes when they wear dentures they can have speech differentiations such as slurring your words. Dental implants help with speech issues from missing teeth.
Comfort and Durability – Because dental implants are a part of your bone there is no worry about denture discomfort. Dental implants become a part of you and thus feel like your natural teeth.
Greater Comfort Eating – Often with dentures or partials, patients may have difficulty eating and chewing. That is no longer a problem with dental implants.
Who Can Get Dental Implants in Houston?
Almost anyone can get dental implants in Houston. However those that benefit from this procedure the most are those who are relatively in good health. In addition potential patients need to have healthy gums and have plenty of bone for the implant to adhere to.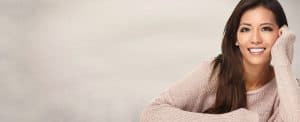 Will My Dental Implants Look Real?
Dental implants look like your natural teeth. However dental implants could take months to completely heal and anchor to the bone. Adolescents can have dental implants but they need to do this after the bone has stopped growing.
Dental implants can last for more than 40 years. However the key to lasting dental implants is excellent oral hygiene. After surgery you can expect to have some discomfort but it shouldn't be severe. There may be some swelling in your gums as well as your face. In the beginning your dentist will probably put you on soft foods only.
Getting dental implants is a big deal. It can greatly change your appearance especially if you are missing teeth. The best thing is to consult your cosmetic dentist and get all of your questions answered. This is a more intense procedure so you want to be sure that you know everything you need to in order to feel comfortable about the procedure.
Get your dental implants in Houston today by setting up your consultation. A great smile is around the corner.
FUN FACTS ABOUT HOUSTON TEXAS
The most expensive home currently listed for sale in Houston is on Longfellow Lane in the Rice/Museum district. The house sits on almost two acres, has more than 12,000 square feet of living space and is listed for sale at $16,500,000
The tallest building in Houston is the 75 floor JP Morgan Chase Tower which stands 1,002 feet tall. It is also the tallest building in Texas.
The highest temperature ever recorded in Houston was 109 degrees. The record high was at George Bush Intercontinental Airport on September 4th, 2000 and again on August 27, 2011.
For more info about Houston, click here!