Houston Texas Children's Dental Office
Are you someone that is in need of Houston Texas Children's Dental Office? But you are not sure where to turn to? Perhaps you are looking for a children's dental office that will be able to help protect your child's teeth. Maybe you are looking for a children's dental office that will teach your child the importance of brushing and flossing. Whatever you are looking for, Marquette Dentistry is here to provide all the dental solutions to your challenges.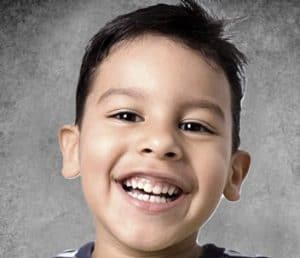 Are you looking to protect your child's teeth? A popular way to protect your child's back molars is to place a sealant on them. The first set of child molar come in when a child is between the ages of 5-7. The second set comes in when anywhere between the ages of 11-14. It is best to have a sealant put on molars when they first come in to ensure they have protection early on.
The sealant is first a liquid that is put directly on the tooth. The liquid then hardens and that creates a cushion between the tooth and any plaque, food, and bacteria. Protect your child's teeth with the help of Marquette Dentistry. Call our office by dialing (832) 786-4406 for more information on this amazing way to avoid cavities and other problems that may arise over time.
Children's Dental Care
Marquette Dentistry offers the best pediatric dentistry care. It is important that children be put on a regular dental program. This consists of regular cleanings and exams. Prevention is key and the sooner children start the better. Preventing oral disease is pivotal. We recommend cleanings every 6 months to ensure your child has a healthy and clean mouth.
During a professional cleaning here at Marquette Dentistry, the hygienist will remove plaque from the teeth. Remove calculus (tartar) above the gum line. Finally, they will polish and remove stains from teeth. The process is simple and effective and we ensure that all children walk away with sparkling and clean teeth again.
We also perform dental examinations on children during their appointment. Dental examinations are extremely important because they help to diagnose the disease before it becomes hazardous to your child's health. Dental examinations generally include the gum disease evaluation, visual examination of tooth decay, and examination of diagnostic x-rays for children.
Dental Maintenance Starts at Home
Here at Marquette Dentistry we truly believe that care for your teeth and gums start at home. Proper home care is imperative if you want your child to maintain a healthy, beautiful smile. And prevent costly dental treatment in the future. The goal of home care is to regularly remove plaque and bacteria from the teeth. As a result, we teach every child that comes to our office the importance of brushing your teeth twice a day. We even show children how to properly brush their teeth to ensure they are cleaning their entire mouth.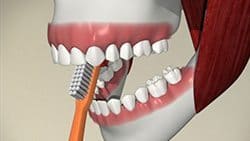 Often, people do not understand why flossing is so important. Because of this, this is usually a dental hygiene step that many glance over or forget to do. But really flossing every day is essential. Leftover food will get stuck between your teeth and gums and will turn into plaque. The plaque can cause your gums to be inflamed. Flossing will remove plaque. We inform children to floss their teeth daily and show them the proper way to floss each tooth carefully.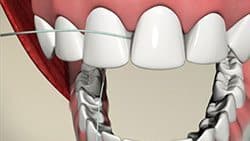 The final step is rinsing and we teach children that rinsing with water after brushing is another vital step when brushing their teeth. Some children may use a mouthwash rinse at home. However, recent studies indicate that the over-use of mouthwash in an otherwise healthy mouth can change the normal biological activity of the mouth. As a result, leading to dried tissues and other problems. Because of this, we recommend children just rinsing with water.
Contact the Best Children's Dental Office
When you are needing the best Houston Texas Children's Dental Office, look no further than Marquette Dentistry. We are a children's dental office that strives to educate children on proper dental hygiene so they can have a healthier bite and smile. As a result, we are an award winning dental practice providing the highest quality dental care, consultation, and experience in the community.
Our team of highly trained dental care professionals will give your child the best dental care you can find. Are you worried about your child being comfortable during their visit? If so, our expert professionals do everything possible to ensure your child's comfort during and after every visit you make to our dental office. Come in and see for yourself the difference we can make your child's smile. Give us a call today by dialing 832-786-4406. You can also visit our website at https://marquettedentistry.com/ to learn more information on the services we provide. We look forward to hearing from you and making your child love going to the dentist again!
Fun Facts About Houston Texas
From 1837 to 1839, Houston was the capital of Texas.

Houston is the second fastest-growing major city in the United States, falling just short of New York City. It is poised soon to overtake Chicago and become the third largest city in the country.

The tallest building in Houston is the 75 floor JP Morgan Chase Tower which stands 1,002 feet tall. It is also the tallest building in Texas.

Houston is one of the most diverse cities in the country, with 145 different languages spoken by its residents.