Childrens Orthodontists Houston
Childrens orthodontists Houston are your go-to specialists for correcting misalignments of the jaw and teeth. At Marquette Dentistry, we may recommend that your child be treated with orthodontics to correct one of many possible problems. It is important to begin seeing a child by the age of 1, partly because it gives us the opportunity to evaluate whether or not the teeth will be in need of adjustments. Childrens orthodontists in Houston are helpful in providing preventative measures, when teeth aren't coming in correctly.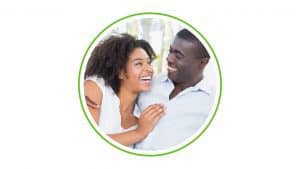 Common issues Orthodontists Treat
Your childrens orthodontists in Houston may treat you for any of the following common issues:
Overcrowding. Orthodontists frequently treat overcrowding issues. In fact, it is one of the most common problems in need of orthodontic treatment. Lack of space in the jawbone can mean adult teeth are unable to erupt in alignment with existing teeth. Childrens orthodontists in Houston are typically able to realign the teeth, using a variety of different treatments and devices.
Anteroposterior deviations. Another common issue treated by orthodontists is an anteroposterior deviation. This condition can cause difficulty chewing and speaking. Examples of this condition follow:
o The lower teeth are positioned further forward than the upper teeth, which is an underbite.
o The upper teeth are positioned further forward than the lower teeth, which is an overbite.
Aesthetics. The shape of an individual's entire face can be negatively impacted by a bad bite or malocclusions. Childrens orthodontists Houston are able to realign and restructure the lips, teeth, and jaw, to create a smile that is even and beautiful.
Orthodontic Treatments
Orthodontic treatment begins with the dentist or orthodontist conducting a thorough examination of the teeth and jaw. Panoramic x-rays and bite impressions are taken before recommendations are made. The best treatment for a child's particular condition will be recommended. The following are among the treatments childrens orthodontists in Houston may choose:
Dental braces. If realignment is achieved with dental braces, a combination of brackets and archwire is used. These devices gently train the teeth into correct alignment. There is a wide variety of braces to choose from, including ceramics, metal, or invisible materials.
Facemasks and headgear. For developmental problems such as an underbite or overbite, facemasks and headgear are often used. In addition to using dental braces, headgear or a facemask are designed which fit around the head and attach to the braces. The additional structure further encourages the jawbone and teeth into alignment.
Retainers. After alignment is achieved, a retainer is used to ensure that the teeth don't migrate back to their original positions.
Contact us today for an appointment, your childrens orthodontists Houston.

FUN FACTS ABOUT HOUSTON TEXAS
The most expensive home currently listed for sale in Houston is on Longfellow Lane in the Rice/Museum district. The house sits on almost two acres, has more than 12,000 square feet of living space and is listed for sale at $16,500,000
The tallest building in Houston is the 75 floor JP Morgan Chase Tower which stands 1,002 feet tall. It is also the tallest building in Texas.
The highest temperature ever recorded in Houston was 109 degrees. The record high was at George Bush Intercontinental Airport on September 4th, 2000 and again on August 27, 2011.
For more info about Houston, click here!