Childrens Dentist Office Houston
Childrens dentist office Houston should be an important part of a child's growing years. Frequent visits to the dentist can help a child avoid many potential problems, starting in infancy. There are many obvious reasons for visiting your childrens dentist office Houston, and one of them is for help with guiding children in the right habits that can help achieve dental health. Flossing is such an important part of dental care, and yet children often skip flossing.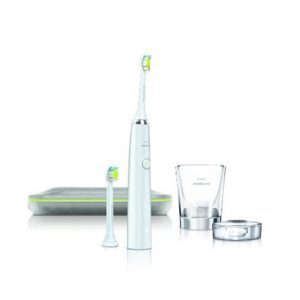 Tips for Encouraging the Habit of Flossing
The parents who bring their children to our childrens dentist office in Houston want to do all they can to help their kids have healthy teeth and gums. One of the most important steps in dental care is flossing, and yet it can be challenging to get children to practice regular flossing. The following are some tips to encourage the important practice of flossing:
Fortunately, there are many great dental flossing products available. For children who are reluctant to floss, try finding a flavor they really like. Let them join you at the store and pick out the floss themselves.
There are different kinds of floss, and the easiest to use are those with convenient holders. Our childrens dentist office in Houston recommends investing in floss with holders. Teens may need flossers with longer handles, to reach the back teeth. Flossers come in many different styles and colors, and the various fun flossers really do help encourage children to use them.
Rather than just keeping the flossers in the bathroom, our childrens dentist office in Houston suggests that parents place them in a spot in the bathrooms where they are very handy. Make the flossers easy to access as your child brushes his or her teeth, but also keep flossers in every bathroom of the house. Encourage your children to floss after eating and anytime they need it. The more convenient the flossers are, the greater the likelihood they will be used on a regular basis.
Talk to your children about the preventative aspects of flossing and the fact that by preventing decay, the need to have fillings in the mouth can also be prevented. Help them understand that when food resides for long periods in the tight spaces between the teeth, decay is accelerated. Cavities can be very painful, too.
Contact our childrens dentist office Houston today to schedule a dental appointment for your child. 832-786-4406
FUN FACTS ABOUT HOUSTON TEXAS
The most expensive home currently listed for sale in Houston is on Longfellow Lane in the Rice/Museum district. The house sits on almost two acres, has more than 12,000 square feet of living space and is listed for sale at $16,500,000
The tallest building in Houston is the 75 floor JP Morgan Chase Tower which stands 1,002 feet tall. It is also the tallest building in Texas.
The highest temperature ever recorded in Houston was 109 degrees. The record high was at George Bush Intercontinental Airport on September 4th, 2000 and again on August 27, 2011.
For more info about Houston, click here!