Getting Your Porcelain Dental Veneers in Houston
Porcelain Dental Veneers Houston – Porcelain dental veneers in Houston have been a blessing to many individuals. That's because a smile represents so much to a person. A person's smile is one of the first things that get noticed.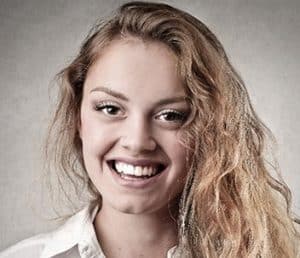 What Are Porcelain Dental Veneers in Houston?
Porcelain dental veneers in Houston are thin layers of ceramic that are the color of your teeth. These veneers are custom fitted to each person because after all everyone's teeth are different. Veneers can dramatically change a person's appearance. They can fix teeth that are malformed, broken, chipped or misaligned. They can even help enhance the color and brightness of a person's smile. When the veneer is applied over your natural tooth it will transform the way you look.
If I Get Porcelain Dental Veneers in Houston Will They Look Natural?
Porcelain veneers are customized and created to look just like your natural teeth. Once porcelain dental veneers in Houston are applied they are virtually undetectable. Unless someone knows you have veneers applied they will never know that your smile was ever any different.
Porcelain dental veneers in Houston are one of the best options when it comes to smile restoration. While someone will need to be careful with what they consume, veneers are resistant to many stains. However constant over-consumption of deep pigmented foods could potentially diminish the color of the veneers. That's why taking care of your veneers is important just as it would be for your natural teeth.
Veneers are thin so light is able to shine and reflect through them, which gives you a beautiful, bright smile. Veneers are very durable. Their durability when taken care of can cause them to last anywhere from 10 to 15 years. Veneers are crafted from only the highest quality porcelain available and they are custom fitted you.
What Happens When I Get Porcelain Dental Veneers in Houston?
When you get your porcelain veneers a series of things will happen. You will have an initial consultation with your dentist to discuss your veneers and their application. Once you have chosen a color and the veneers have been ordered, your dentist will set up an appointment to prepare your teeth for application. The entire process can take two to three appointments to complete.
You as the patient will take an active role in your veneers. After all it's your smile that it will affect. It's important that you understand the entire process from start to finish. The entire process as well as maintenance and care of your veneers will be discussed. Be sure to ask any and all questions that come to mind before application.
If there are questions are possible changes that you want to make then you need to do so before application. If you are ready for porcelain dental veneers Houston then it's time for you to set up an appointment for your initial consultation. It will be the first step in getting the smile of your dreams in no time. Tomorrow could be a new smile day.
FUN FACTS ABOUT HOUSTON TEXAS
The most expensive home currently listed for sale in Houston is on Longfellow Lane in the Rice/Museum district. The house sits on almost two acres, has more than 12,000 square feet of living space and is listed for sale at $16,500,000
The tallest building in Houston is the 75 floor JP Morgan Chase Tower which stands 1,002 feet tall. It is also the tallest building in Texas.
The highest temperature ever recorded in Houston was 109 degrees. The record high was at George Bush Intercontinental Airport on September 4th, 2000 and again on August 27, 2011.
For more info about Houston, click here!