What You Need to Know About Affordable Porcelain Veneers in Houston
Affordable Porcelain Veneers in Houston – When it comes to porcelain veneers you've probably heard the term but do you truly know what a porcelain veneer is?
When it comes to veneers, they are thin porcelain layers that are used to help recreate the look and feel of natural teeth. While natural tooth enamel is fragile, porcelain veneers provide strength and resilience. Porcelain is a good choice when someone is trying to fix a tooth's shape or size.
While you may be looking for afforadable options, a consultation with your dentist must occur first. Your dentist will need to exam your teeth as well as discuss your desired outcomes to determine if porcelain veneers are for you.
Who Choose Veneers?
While many of today's most noted celebrities have had porcelain veneers that doesn't necessarily mean that they are the right course of action for you. Affordable porcelain veneers in Houston are ideal for even some of the most severe dental cases. This can involve patients, who have dull teeth or discolorations, teeth that are cracked or chipped as well as teeth that have large spaces or are uneven. There is no specific type of person that gets porcelain veneers because it is going to be determined by your needs, the condition of your mouth as well as dentist recommendations.
Should I Get Affordable Porcelain Veneers or Whiten My Teeth?
Most dentists are going to look at the teeth to determine which treatment options will work for you. Applying affordable porcelain veneers in Houston often involves prepping or even shaping your teeth. In some cases the dentist may recommend whitening first especially when the discoloration is mild. Remember your dentist wants to provide quality services with the least invasive method possible. You have to remember that veneers, as with natural teeth, need to be taken care of. The veneers are made from thin layers of porcelain so naturally they are susceptible to damages or breaking.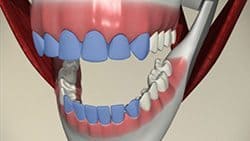 What's My Next Step in Getting Affordable Porcelain Veneers?
So if you've decided to look into porcelain veneers, then it's time to set up a consultation appointment. Depending on the condition of your teeth, in addition to veneers, other alternative procedures may be discussed. Remember that preparing for veneer application and actually adhering veneers is an irreversible process. Your dentist will discuss the preparation method and application in detail so that you have all the information you need to decide if porcelain veneers are for you.
Application of veneers can be completed in a few office visits. If you decide that this method is for you then the office staff will discuss how to take care of your veneers to prevent damage or breakage. You can enhance your smile in no time with the application of porcelain veneers.
If you have decided that you are interested in learning more about affordable porcelain veneers in Houston then call and set up your consultation appointment today.
Fun Facts About Houston TX
From 1837 to 1839, Houston was the capital of Texas.

Houston is one of the most diverse cities in the country, with 145 different languages spoken by its residents.

To learn more about Houston click here.