If you're searching for a 77074 dentist near me is a great location to find the best practices. In this area of Houston, you will come across Marquette Dentistry which is the leading practice in cosmetic dental care. Marquette can provide you with a plethora of useful treatments that will keep your teeth clean and beautiful. Our goal is to brighten your day by brightening your smile. As long as you're with Marquette, you won't have to worry about ever having a bad smile again. Not only can we fix your teeth, but we can do so with revolutionary new technology. You'll just have to come in and see for yourself!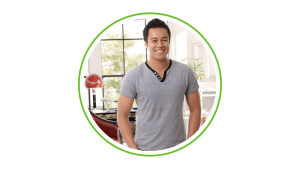 Crooked Or Cracked Teeth? No Problem!
Our practice excels in cosmetic repairs and protective measures for your teeth that look as good as they work. If you are bothered by a crooked or cracked tooth please come in and let us help fix it! We can apply bridges and crowns to your cracked teeth and even use ClearCorrect to rearrange any out of angle tooth. It's no problem for us and it does you a world of difference. If you've never heard of a crown or a bridge, they are simply composites we use to cover one or several of your teeth. They are polished and shaded to look like your regular teeth. Crowns will make your teeth look brand new again and they'll work like it, too! This way you can continue on with your daily life without missing a beat. As for ClearCorrect, this is a similar approach like Invisalign in that it is a clear mouth guard. However, while Invisalign doesn't necessarily work as a substitute for braces — these do! You can use ClearCorrect to fix those crooked and out of place teeth easily. Plus, you won't have to worry about all the negative side-effects of regular metal braces. Those can make it hard to clean your teeth, even hard to chew, and also make your speech muffled. All of these issues will go away when you try ClearCorrect. Call the number below to get more information and end your 77074 Dentist Near Me search for good!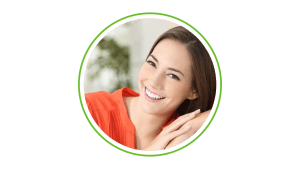 What About Cost? We Have Financing Available For You!
Don't let a budget get in the way of you having beautiful teeth. The ironic part of it is, you will have more opportunities to grow and be successful with a perfect smile! It's not an opinion, its a proven fact that smiles make you more confident and personable. Plus, when you're more confident and personable people will receive you much more openly and careers will be more readily available to someone who is presentable. Don't be afraid! New healthy teeth are an investment that you should highly consider. For your professional career, sure, but mainly for your general disposition. Being able to pay for the best service will give you great results. This will simply bring you joy at the sight of your smile. We have plenty of different credit lines that you can apply for which will allow you to afford some of our treatments. Dentistry is not an inexpensive industry but that won't stop us from making it available to you! Select one of our cards on our website. They vary based on your credit score. There are options that support people with a credit score higher than 650 and under 500. This way, there isn't anyone who could be turned away just because of the price. We'll make sure that we have the financial options for you.
A Perfect Smile Is Worth The Investment
It's no joke when they say that a smile can light up a room. There are plenty of reasons why you might want to get your teeth fixed and cleaned. Health is a major one, yet so is cosmetics. The most prominent feature of a face is going to be the smile. It contrasts the visage with a brightening presence that can be incredibly empowering. We believe that self-confidence is one of the most important characteristics someone can have. It can make them more creative, better at their job, better at doing what they love most and moving with deliberation rather than hesitation. Nothing says confidence like a full smile. At Marquette, our goal is more than just cleaning your teeth, we want you to love your teeth and show them off. Our clients have continuously come back to our practice because we bring results. When you're able to smile for the first time without feeling doubt and fear, you know you're going to the right dentist. Marquette strives to bring that feeling to every customer we work with!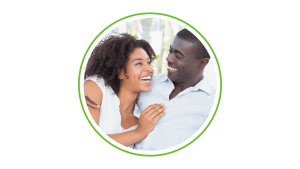 Contact Us
There is never a bad time to come in and get your teeth fixed. Today, with all of the advancements in technology, you can truly make drastic changes. You'll no longer be burdened by the extensive operations just to put a lot of metal into your mouth. Even then it was a good investment but now it's as easy as can be! Patients can also take advantage of our "77074 endodontist" if they so wish.
Your teeth can be looking fresh and crisp. With a veneer or crown, they'll seem brand new. The best aspect of working with us is you'll be able to finance any sort of purchase, regardless of your credit. We have options that span the board so you can rest assured. Come into our dental office, and we'll make your teeth a top priority.
Marquette Dentistry will create the best plan for you that lets you get the operations you need. Let us change your life with a new smile. We can truly bring the best out of you! If you have an interest in setting up an appointment with us, call us now at (832) 786-4406. Otherwise, feel free to make an appointment online or come into our location at 8323 Southwest Fwy #610, Houston, TX 77074. We can't wait to hear from you!
FUN FACTS ABOUT HOUSTON TEXAS
The Houston Livestock Show and Rodeo are the largest in the world. The rodeo runs for 2 weeks in March. During this time, it attracts over 2 million attendees each year. While the livestock and agricultural exhibits are quite impressive, visitors to the rodeo can see more than just farm life. Houston residents wait all year to hear the concert lineup and make plans to attend with their family and friends.
Houston's Texas Medical Center is the largest in the world, treating nearly 5 million patients each year. The medical center employs over 50,000 Houston residents, boosting the area's economy and encouraging growth in other sectors as well as in the medical field.
Houston's ethnic diversity has given rise to thousands of unique restaurants. In fact, Houston residents can take advantage of over 12,000 restaurants without even leaving town. Given this information, it is unsurprising that Houston residents choose to eat out more often than the residents of any other city in the United States.
For more information about Houston, please click here!