Marquette Dentistry has Stafford TX cosmetic and restorative dentistry services that you can rely on. Your smile is important because it's one of the first things people notice about you. A bright and beautiful smile can leave a lasting impression on someone. Inversely, not smiling may not leave a weak or negative impression instead.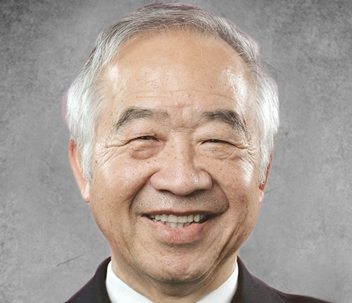 Let's face it – no one wants an ugly smile. It may look adorable on a child, but it gets less cute the older you get. Having a less-than-ideal smile may cause your confidence to come crashing down. You may find yourself speaking less for fear of someone seeing your misshapen, crooked, or stained teeth.
However, never fear – there are dental services that can transform your smile into one straight out of a magazine. Many dentists offer cosmetic and restorative services that can improve how your smile looks. After these procedures, you won't have to worry about hiding your smile in photos.
If you don't think that you can smile confidently, leave it to us. Our cosmetic and restorative dentists can enhance or restore your smile. Our dentistry is home to one of the most experienced cosmetic dentists in the Greater Area of Houston. Walk out of our dental clinic with the brightest smile you've ever had.
Stafford TX Cosmetic and Restorative Dentistry Services
A healthy smile says a lot about an individual. Straight, clean teeth can help build confidence, signifying our physiological health. However, many factors can take their toll on our teeth, leaving them discolored, crooked, or even cracked!
These defects can create a number of psychological and physiological issues. They can put a huge damper on our confidence and alter how we express ourselves in social situations. While a trip to the dentist may not be how you want to spend your Saturday afternoon, understanding what you can do to improve your oral health and appearance can significantly impact your personal and professional lives.
There are many reasons why people get cosmetic and restorative dentistry services. Some patients may want to improve their smile or correct existing dental problems. Others may want to prevent future dental issues. Whatever the reason, you can come to Marquette Dentistry to consult with one of our cosmetic dentists today.
When you set an appointment for a consultation, you'll meet and speak directly with one of our cosmetic dentists. During the consultation, you and the dentist will discuss your goals for improving or restoring your teeth. We may also take some essential dental exams to ensure your teeth are in prime condition for the procedures you want.
But before you call our dental clinic to schedule an appointment, it's always a good idea to understand your options beforehand. To assist in this arena, we'll break down the two main categories for dental procedures: Cosmetic & Restorative services.
Enhance What You Already Have with Cosmetic Dental Procedures
The main difference between Stafford TX cosmetic and restorative dentistry dental services is what you need them for. During the consultation, we'll also figure out what type of procedure is the best for you.
Cosmetic procedures are usually procedures that aren't medically necessary. These procedures focus on the aesthetic elements of your smile. In a nutshell, that means that these are optional procedures that can make you feel better about your smile.
Possible cosmetical dental services include teeth whitening, veneers, and bonding. With these procedures, you can alter the appearance of your smile. Here at Marquette Dentistry, we have the ability to perform the following procedures and then some: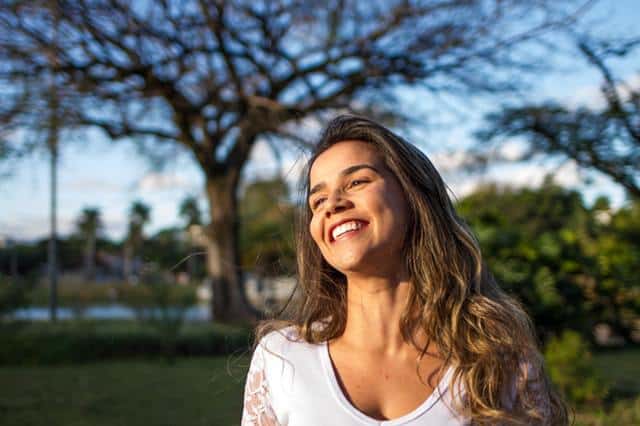 Reasons to Get Cosmetic Procedures
Smoking and coffee are two of the most common factors for the discoloration of your teeth. Over the years, these habits can leave your teeth dull and yellow or brown. These stains can take the "brightness" out of your smile.
However, you can bleach the stains on your teeth with a teeth whitening procedure. Depending on the length and depth of the process, you can make your teeth whiter than before. Even a simple hour-long process has noticeable results. A professional-grade bleaching agent can whiten your teeth by several degrees compared to the ones you can buy from the drug store.
Another factor that can affect your teeth may be their crookedness. Your adult teeth' random and rapid emergence can cause your teeth to grow disorderly. Not to mention, the appearance of your wisdom teeth may reshuffle your molars out of place too. However, with ClearCorrect aligners or metal braces, we can pull them back into place and ensure that you can smile without a tooth out of place.
Sometimes your tooth may not form properly, or there are inconsistencies among your teeth that bother you when you notice them. Your tooth might be lopsided, or whitening it might not eliminate all of the stains. With veneers, you can change your tooth's color, shape, and size. Some people also choose veneers because you can also use them to close gaps between teeth or make them appear longer.
Restore What You Had with Restorative Dental Procedures
Let's go back to the difference between cosmetic and restorative dental procedures. As you already know, cosmetic dentistry focuses on altering your smile's appearance. On the other hand, restorative procedures restore the structure and function of your damaged teeth or jaw. If cosmetic services aren't medically necessary, then restorative ones are.
There are times when the aesthetic nature of cosmetic options isn't enough. Cracked or broken teeth cannot simply be "covered" or recolored. Instead, we must take a deeper approach to the problem that involves solving the issue itself. Leaving these issues alone may impact your overall health, so we'll need to handle these dental problems before they cause more dilemmas.
Possible restorative procedures include dental implants, crowns, and bridges. Our dentist can restore your smile to its natural state of perfection through these restorative procedures. Our dentists can perform the following procedures to help you restore your smile to what it was before: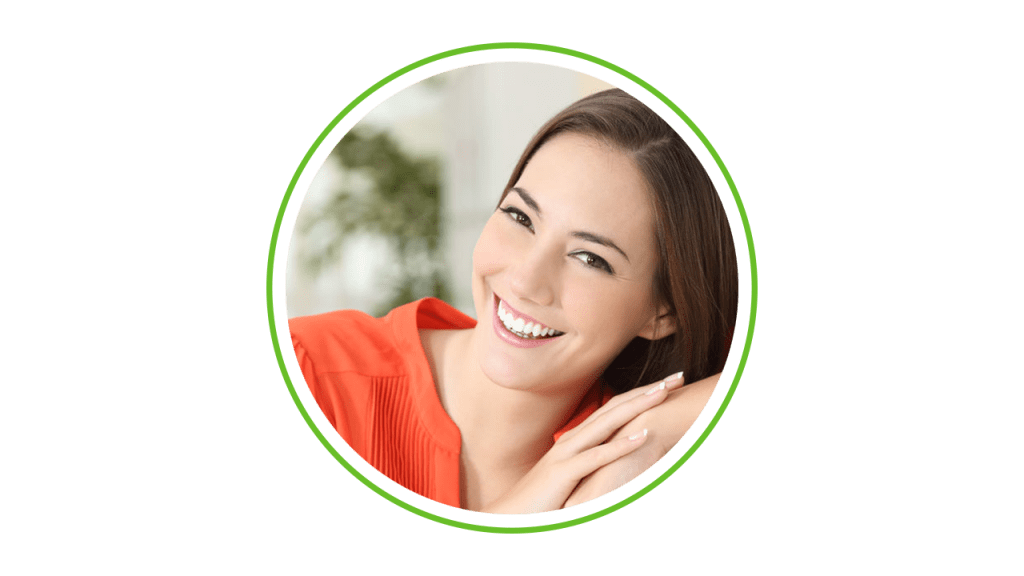 Reasons to Get Restorative Procedures
A cracked tooth or one with a large cavity is an open invitation for bacteria and infection. Not to mention a decaying tooth that has been worn down or a malformed one. Crowns can help protect a damaged tooth from further decay and damage. They can also support a tooth with a large filling and act as extra support for dental bridges.
Sometimes, accidents can happen, and you lose a tooth or several of them. However, without teeth, it may become difficult to speak or chew. However, dentures or a dental implant can restore those functions. Dentures and implants become replacement teeth that can restore your smile and prevent loss of jaw functions.
Between the two, dentures are a set of removable teeth. You have the option of partial or full dentures, depending on how many teeth you're missing at a time. These fake teeth are made out of typically made out of acrylic resin, sometimes with metallic attachments for extra support. Our team will create a custom set, so they fit comfortably in your mouth, allowing you to speak, smile, and eat normally.
On the other hand, dental implants are permanent fixtures that are drilled into your gums, becoming supports for crowns or dentures. These became pillars for your prosthetic teeth, allowing you to function as you would if you still had all of your natural teeth. The implants themselves are made out of titanium. These implants are an excellent option for people who lost a tooth or a few and those who have failing teeth and need replacements.
Speak with a Cosmetic & Restorative Dentist Today
Sometimes, cosmetic and restorative services come hand in hand. Although restorative procedures focus on restoring the natural functions of your teeth, it's still cleaning up the appearance of your teeth. So, in a way, it is a type of cosmetic procedure.
Here at Marquette Dentistry, your dental health is our top priority. Not only do we offer cosmetic dentistry services, but we also offer general dental care for your entire family. Contact our dental office today to schedule an appointment, or fill out the form online to meet with one of our dentists today. We'll welcome you with open arms and bright smiles when you visit our location.
If you need cosmetic or restorative dental care, get in touch with our office today. Patients can set an appointment for a consultation online or call us. Let us help you with your teeth's appearance and transform it into your pride and joy. Whether you want to whiten your teeth or get implants, we have the Stafford TX cosmetic and restorative dentistry services that you need.
Stafford, Texas Fun Facts:
In 1830, the area was a plantation with a cane mill and a cotton gin.
When Santa Anna stopped by, he ordered for the plantation to be burned.
William Stafford rebuilt it, and a settlement formed with the plantation at its center.
For more fun facts, visit the city's official page.