Houston Cosmetic and Restorative Dentistry are two important branches of dentistry. They both involve the correction of dental problems, but they have different focuses. Cosmetic dentistry is primarily concerned with improving the appearance of your teeth. On the other hand, restorative dentistry focuses on repairing damaged teeth.
Houston Cosmetic and Restorative Dentistry: Which is Right for You?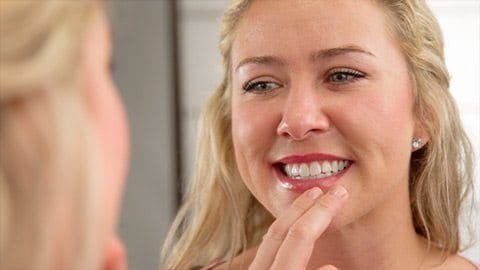 A healthy smile says a lot about an individual. Straight, clean teeth can help build confidence within us while also signifying our own physiological health. However, a wide variety of factors can take their toll on our teeth, leaving them discolored, crooked, or even cracked! These defects can create a number of psychological and physiological issues, putting a significant damper on our confidence and altering the way we express ourselves when socializing.
While a trip to the dentist is not always how we'd like to spend a Saturday afternoon, one thing is sure: understanding what you can do to improve your oral health and appearance can have a significant impact on your personal and professional life. Before you give your local cosmetic or restorative dentist a call, it's always a good idea to understand your options before heading into the clinic. To assist in this area, we'll break down the two main categories for dental procedures.
Cosmetic Dentistry
Smiling is a natural facial expression. A bright smile offers an excellent first impression and can offer the best version of yourself. However, as we grow older, certain habits or natural occurrences can impact the visual aesthetic of "perfect teeth." Having yellowed or crooked teeth can cause us to smile less.
Of the two types, cosmetic dentistry focuses on the aesthetic elements of your smile. Cosmetic dentists are essentially giving your smile a makeover. You could almost call them the plastic surgeons of the dentistry world. From teeth whitening to realignment practices, cosmetic dentists have the ability to alter the appearance of your smile.
Call a reputable cosmetic dentist today if you want to change your smile looks. Marquette Dentistry is a dental office that can answer all of your cosmetic dentistry questions. We have one of the best cosmetic dentists in Houston, so you do not have to worry about the process. When you pay us a dental visit, we offer the following procedures: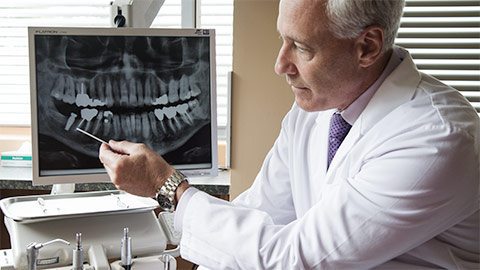 Restorative Dentistry
Patients considering Houston cosmetic and restorative dentistry practices sometimes do not realize the different nature between the two options. Cosmetic dentistry practices focus on how your smile looks, while restorative and rehabilitative dentist treatments focus on the structural aspect. Through a number of different options, our dentists can restore your smile to its natural state of perfection.
Accidents can happen in life that drastically alters our teeth and jaw look. Although you can try and avoid them, sometimes, winning the game is a bit more critical than the tooth that was knocked out during the process. Or an infection or cavities can damage and mar the surface of your teeth, leaving room for more to follow if you do not handle it as soon as possible.
The dentists here at our dentistry can help you regain your natural smile. When you contact us or set an appointment online, we'll connect you with a dentist that can handle your issue. We offer the following restorative dental services:
Dental Crowns
Bridges
Inlays/Onlays
Dentures
Cosmetic & Restorative Dentistry Procedures In-Depth
There's no need to hesitate when you want to regain your confidence or give it a boost. Contact Marquette Dentistry for cosmetic dental procedures. We want all of our patients to leave with beautiful smiles.
Enhance & Perfect Your Natural Smile
Teeth Whitening – Smoking and coffee are two of the most common factors that can cause the discoloration of your teeth. Over the years, these habits can leave your teeth dull, yellow, and in severe cases, brown. The discoloration can take the "brightness" out of your smile and leave you self-conscious about showing your teeth while speaking or smiling.
Whitening or bleaching your teeth can help remove any unsightly tarnish from your teeth. There are over-the-counter at-home kits that you can use. But the procedures and kits that you can get from a professional's office usually offer better results because we have access to more potent agents. If you want more than a few shades of whitening, come to Marquette Dentistry today.
Metal Braces & Clear Aligners – Your second set of teeth may not cooperate and come in exactly where they should. Sometimes, they'll come in twisted or at an interesting angle that can affect how the rest of your teeth come in. That can leave you with an unideal smile. However, you can straighten them out with metal braces or clear aligners as they should be.
Traditional or metal braces are made of two parts: brackets and wire. On the other hand, clear aligners use transparent plastic retainers. Both procedures use the pressure formed by the aligners to gradually shift your teeth into their proper positions. By the end of the treatment, you'll have a straightened smile.
Dental Veneers – We use veneers to reshape or hide any imperfections your teeth have due to damage or how they grew. By using porcelain or composite materials, we will create a cover that will attach itself to the outer layer of your tooth. It will effectively cover any cracks while also reshaping any deformities to look closer to a perfect tooth.
Restore Your Natural Smile
Crowns – Sometimes, your natural tooth may be too weak, causing pain or more damage when you chew. A hard impact can also break your tooth, becoming an open invitation for germs and bacteria to infect the delicate tissue. A dental crown is a type of dental restoration that completely encapsulates or encircles a tooth or dental implant. We often use this procedure to improve the strength or appearance of a tooth.
Inlays & Onlays – Inlays and Onlays are slightly different from crowns, although they serve a similar purpose. Dental inlays and Onlays are used to repair damaged teeth. Inlays are made of materials like gold, porcelain, or composite resin. We use them to fill in small cavities or cracks so that germs and bacteria can't slip through the narrow openings and infect your tooth.
On the other hand, Onlays are like inlays in that they fill the insides of your tooth. However, they also extend to the exterior of your teeth. They're often used to replace any missing cusps. These bonding processes can strengthen your teeth.
Dentures & Dental Implants – Losing a tooth is not unusual. However, if you leave it alone, it can further affect your overall health, make it difficult to chew or talk, and ruin your smile. Your body sends a portion of the nutrients you need to your jawbone to ensure that your teeth and jaw keep their overall structure. If there's less pressure on your jaw because you're missing a tooth, your body may siphon the nutrients your jaw needs for upkeep elsewhere.
Although it may not overtly impact your teeth, missing a tooth can still affect your daily life, even if it isn't apparent at first. However, dentures and dental implants are basically fake teeth that take the place of your missing ones, so you can operate as you usually do. Dentures are a set of removable artificial teeth that work best if you have weak gums or jaw, while dental implants are prosthetic teeth that work exactly like your natural teeth.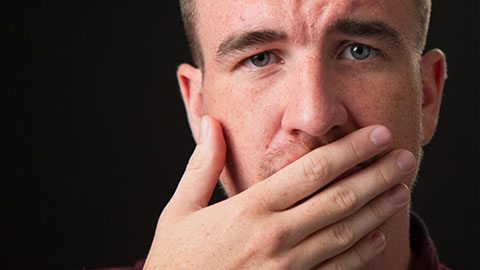 Contact a Local Cosmetic Dentist
Here at Marquette Dentistry, we have one of the best cosmetic dentists in Houston. With over 30 years of experience, Dr. Sheila Belcher can improve your smile. She's held the title of Best Cosmetic Dentist in Houston for several years in a row, so you know that she has the expertise and knowledge to back up her title.
If you're feeling unsure about your teeth, you can always come in for a consultation. Our dentists can handle all of your dental care needs, from general dentistry practices to full-mouth restoration. With state-of-the-art equipment and our dentists' expertise, you won't have to worry about your teeth anymore.
We want to ensure that all of our patients have a smile that they can feel proud about. Contact or visit us today to learn more about all of our cosmetic and restorative procedures. Or schedule an appointment online to meet with one of our dentists. You'll be able to smile proudly with our Houston Cosmetic and Restorative Dentistry services.
Houston, TX Fun Facts:
The most expensive home currently listed for sale in Houston is on Longfellow Lane in the Rice/Museum District.  The house sits on almost two acres, has more than 12,000 square feet of living space, and is listed for sale at $16,500,000
The tallest building in Houston is the 75-floor JP Morgan Chase Tower which stands 1,002 feet tall.  It is also the tallest building in Texas.
The highest temperature ever recorded in Houston was 109 degrees.  The record high was at George Bush Intercontinental Airport on September 4th, 2000, and again on August 27, 2011.
For more info about Houston, click here!