A dentist in cosmetic dentistry can enhance or restore your natural smile. When you're looking for a cosmetic dentist, do you know what you need to consider? When choosing a cosmetic dentist, you want to be sure that you select a credible dentist that will give you superior service.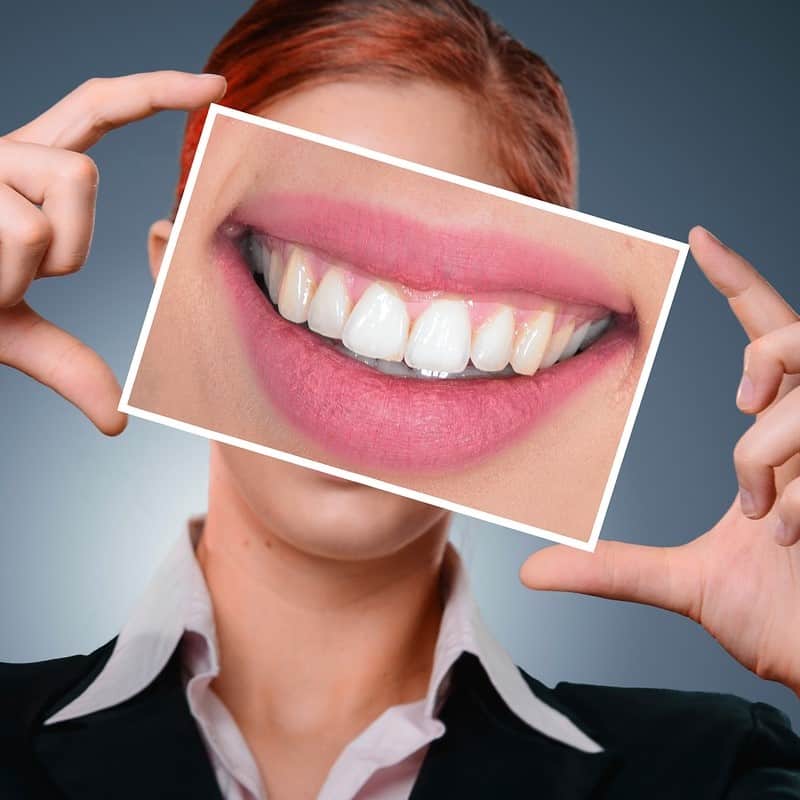 Cosmetic dentists specialize in creating what is commonly known as "smile makeovers." A person's smile is very important to them. Being able to smile is an excellent confidence booster. Not to mention, people want to look at photographs and feel confident about how they look.
Most people want to have a great smile. However, for a variety of reasons, your smile may not be all that you want it to be. While it may feel like there's no hope left for you, a cosmetic dentist can get you on the right track and save the day.
Contact Marquette Dentistry today to learn how you can improve your smile. You'll be able to get in touch with some of the best cosmetic dentists in the city of Houston. Regain your lost confidence when you visit our dental office.
What to Look For in a Dentist in Cosmetic Dentistry
If you're looking for a cosmetic dentist, do you know everything you need to consider? Here, we'll discuss what factors you should consider and which you should prioritize.
Begin by looking for a cosmetic dentist with enough experience and expertise in the cosmetic dental procedure you want to go through. Although dentists can say that they have years of training, some of the more complicated procedures may take a few more years of experience. You want someone who knows exactly how to help you when you bring your case to them. One of the ways you can narrow the list of possible cosmetic dentists near you is by checking their ratings and reviews from trustworthy sources.
A cosmetic dentist is dedicated to helping their patients get the best smile they possibly can. The procedures they offer can include veneer application, teeth whitening, dental implants, and a variety of other cosmetic dentistry procedures. You can't go to a general dentist for procedures like these. A cosmetic dentist specializes in smile makeovers, so you can consider them the plastic surgeons of teeth.
If you already know the dental work that you want to be done, you should find a cosmetic dentist that offers the services you need. Once you find an appropriate dentist and want to learn more, see if you can schedule a consultation with them.
Why is setting a consultation necessary? A consultation is a way for the dentist to look at your teeth so that they can determine the best course of action. They'll examine the condition of your natural teeth and discuss with you what you hope to achieve when it comes to your teeth and smile.
You can request Dr. Sheila Belcher from Marquette Dentistry to look at your case. With over 30 years of practicing Dental excellence, she's been awarded the title of one of Houston's top cosmetic dentists for several years in a row. When you're looking for someone to make your smile more perfect than before, our dentistry is the place to go.
Cosmetic Dentistry Procedures to Choose From
Achieving a great smile will not only make you visually look good, but it also boosts confidence in some patients. Cosmetic dentistry procedures can create subtle changes, or they can create dramatic changes. The end result and goal is to create a natural-looking smile that you love.
Cosmetic dentistry can include numerous procedures, including the following:
Bonding
Veneers
Contouring and Reshaping Teeth
Each procedure has its own specific purpose, but it'll help enhance your smile. You can begin the process by setting up a consultation so that the dentist can answer all of your initial questions. Make sure you understand the procedure you're about to go through so that you and your dentist can determine the best course of action. When you visit Marquette Dentistry, your dentist in cosmetic dentistry will be by your side the entire way.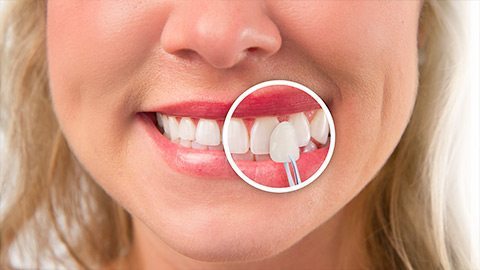 Teeth Whitening & Enamel Bleaching
As we eat and drink, our teeth can become discolored. Having a tooth colored may not affect everyday life, but it may affect how willing you are to smile during special events or how good an impression you leave is.
There are many ways to achieve teeth whitening. Some people prefer to use at-home teeth whitening kits. Others would rather entrust the process to a dentist for professional teeth whitening treatments.
At-home teeth whitening kits usually contain bleaching gel that you apply to your teeth using a mouthguard-like tray. Before removing it, patients wear the tray for a specific amount of time, usually 30 minutes to an hour. You may see results after one treatment, but it may take several of them before you see noticeable results.
However, if you would like surefire or better results than what you can get from over-the-counter treatment kits, you should leave it to a professional. Professional treatments usually involve a bleaching agent, like hydrogen peroxide, and may require several sessions before you see noticeable results. However, dental professionals have access to better bleaching agents that offer a more noticeable difference than what at-home kits can offer.
If you're in a rush to get your teeth whitened for an event that's right around the corner, Marquette Dentistry also offers Zoom! teeth whitening sessions. We use UV lights and lasers to activate the whitening gel during these procedures. You can get the results you want in a matter of a 20 to 45-minute session. Although it won't completely whiten your teeth like the normal process, you can still see at least a 7-10 shade difference.
Teeth & Jaw Reshaping and Restoration
Accidents can happen, or your teeth may not come in at the best angles or shapes. Sometimes it may directly affect your oral health. We have procedures that can help you restore or reshape the natural look of your teeth so that it becomes a smile that you can enjoy better. Some of our options include veneers, bonding, braces, and dental implants.
Dental veneers are a type of dental restoration that we can use to improve the appearance of your teeth. They're made from a thin layer of porcelain or composite material that's bonded to the surface of your tooth. We use veneers to correct a number of dental problems, such as gaps between teeth, chips, and hard-to-remove stains. Composite and porcelain veneers are also a great way to reshape deformed or slightly uneven teeth.
Unless your second set of teeth came in perfectly straight, everyone has had to put up with crooked teeth before. Some patients may even have difficulty eating or speaking because their teeth or jaw are misaligned. Braces can realign your teeth and jaw so that you'll have a straighter, more attractive smile. There are two main types of braces: metal and clear aligners.
Metal braces are the most common type, and they are usually made of stainless steel. Clear braces are made of transparent plastic material, and they are less visible than metal braces. Braces work by gradually applying pressure to your teeth to move them into the desired position. This process can take several months or even years, depending on the severity of your case.
Dental implants are a great way to replace missing teeth and give your smile back. They are also a very strong and durable option for tooth replacement. This procedure is a bit more heavy-handed than most other cosmetic dentistry procedures. The dentist will need to drill the implant into your jawbone to secure it in place properly.
Once you have decided to move forward with dental implants, the next step is to have the implant surgery. This surgery is usually done under local anesthesia, so you will be awake during the procedure but will not feel any pain. After the implant surgery, you will need to wait for the implants to heal and fuse to your jawbone. This process can take at least six months for everything to settle before moving to the next step properly.
However, once they place in the new crown, you can treat the dental implants like natural teeth. Unlike dentures, there's no unique process to heed when caring for your teeth.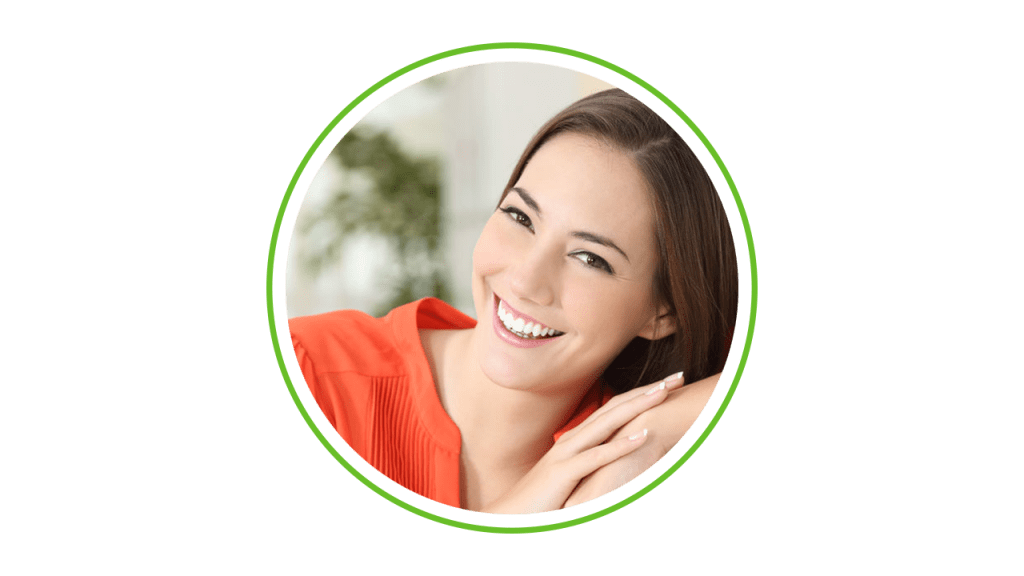 Marquette Dentistry Has the Cosmetic Procedures You Want
Contact Marquette Dentistry to schedule a consultation with one of the best cosmetic dentists in town. Or visit our location to learn more about our other dental procedures. Not only do we offer ways to enhance your natural smile, but we can also take care of your family's oral care needs. Come to our dental clinic today when you need a dentist in cosmetic dentistry.
Fun Facts about the United States of America:
Las Vegas is the gambling capital of the world.
There is more bourbon than people in Kentucky.
There is a city named Boring, Oregon.
For more fun facts, visit the country's official page.