Getting dental porcelain veneers in Houston is one of the most popular cosmetic dental procedures. If you're considering getting dental veneers, it is essential to find a reputable dentist who specializes in this kind of work. Houston is home to many great cosmetic dentists, so finding the right one should be easy. Once you find a dentist you trust, they will be able to help you choose the right type of veneers for your smile.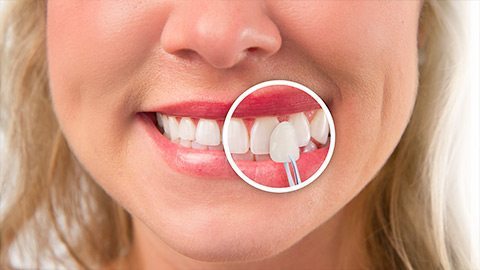 One of the best choices for your porcelain veneers is Marquette Dentistry. Our dental practice is home to one of the best cosmetic dentists in the Greater Area of Houston. Dr. Sheila Belcher has over 30 years of experience in cosmetic dentistry. As a graduate of the class of 1989 of Marquette University School of Dentistry, she has the expertise and experience you're looking for. Whether you're looking for porcelain veneers or a simple teeth whitening procedure, she'll transform your smile into one you can be confident in.
Contact Marquette Dentistry today to speak with one of our cosmetic dentists directly. Let's make your visit the last day you feel unconfident about smiling brightly. We can help you enhance and improve your natural smile to have something to be smiling about.
How Dental Porcelain Veneers in Houston Can Help
Teeth are a critical tool for many reasons. They help us chew our food, which makes it easier to digest. They also play a role in our speech so that we can enunciate and pronounce words correctly. Your teeth can also affect your appearance and how others perceive us.
Having a bright smile is a confidence booster and a great way to leave an excellent first impression. Whether in your personal or professional life, smiling is a sign of engagement and enthusiasm. On the other hand, if you're uneasy about how your teeth look, you may refrain from smiling as much, which can leave a negative impression. Bad breath and misaligned teeth are not sexy, but they can profoundly affect our ability to build connections and relate with others.
There are many ways to improve your teeth's appearance. For discolored or yellowed teeth, you can whiten or bleach them. There are metal and clear aligners for crooked teeth to help straighten them out. And for teeth that seem out of place, there are dental veneers.
What are dental veneers? Dental veneers are thin, custom-made shells that are designed to cover the front surfaces of your teeth. They're ideal for patients who have severely stained, chipped, or misshapen teeth. We also sometimes use veneers to close gaps between teeth or make them appear longer.
When you schedule an appointment with one of our dentists, you'll have a consultation with them. During this consultation, they'll work out your dental goals and what procedures would be best to achieve them. Our dentists may suggest dental veneers. When it comes to getting dental porcelain veneers, it's essential to understand the types of veneers out there and the application procedure.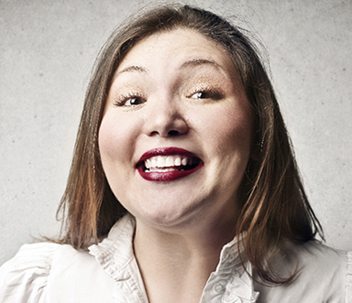 Types of Dental Veneers
As we mentioned before, veneers are an excellent choice for a number of dental issues. There are two main types of veneers: porcelain and direct veneers. Dental porcelain veneers in Houston are, as their name states, made from porcelain. On the other hand, direct veneers are made from composite resin.
Porcelain Veneers – This type of veneer is fabricated before being placed on the tooth. These veneers are ultra-thin shells of ceramic that are bonded to the front surface of your teeth. They can improve the appearance of your teeth and correct issues like stains, chips, or misshapen corners on your teeth.
These veneers typically take two visits. The first visit is to prepare your tooth for the application of the veneers, while the second visit is to finish bonding the veneer to your tooth. During the first visit, the dentist removes a small piece of enamel from your tooth and takes an impression, which we will use to create your custom veneers. Then once they're made, you'll come in for a second time so that the dentist can bond and secure them to your teeth.
Direct or Composite Veneers – These veneers are often not as durable as porcelain ones and can be completed in one sitting. There's no need to prepare the tooth for application. It is placed directly on the tooth, and then the dentist will directly sculpt the veneer so that it looks natural when you smile. So, as you would expect, this type of veneer is less expensive than the porcelain ones.
Reasons to Get Veneers to Improve Your Smile
Smiles are important. It's often the first thing people see when you greet them. So, when you want to get porcelain veneers, be sure to ask your dentist as many questions as you can think of. The goal is to find a dentist that makes you comfortable.
Think about it this way – Perhaps you've always had gaps between your teeth even after straightening them with braces or some other imperfection. Although no one says anything or makes fun of you for it, they have always bothered you when you see them in your reflection. It may cause you to avoid smiling in photos because you feel self-conscious about it.
For years, you might've been wondering what you can do or if there is a natural solution to your issue. Of course, you've seen and met people with "perfect" teeth. So, when you look into it, you may find out that people got veneers as a way to perfect and enhance their own smiles.
You should check out a local and reputable cosmetic dentist to learn more about veneers. When you schedule an initial consultation, the dentist will examine your teeth and tell you the possible options for your veneers. They'll discuss what you imagine your "perfect smile" will be like and set a course that best suits you.
An excellent cosmetic dentist welcomes any and all questions. They simply want to make your smile look the way you want it. A reputable cosmetic dentist has the experience and expertise necessary to transform your smile into something to be proud of.
Other Ways a Cosmetic Dentist Can Help
Of course, your cosmetic dentist may also suggest some other cosmetic dentistry procedures for your dental insecurities. There are many ways you can improve your smile, veneers being at the top of the list. However, sometimes, there may be another procedure that could work better for you.
Here at Marquette Dentistry, we offer a number of cosmetic procedures. These procedures include the following:
Teeth Whitening – Your teeth yellow naturally as you continue to eat and drink various foods and spices. However, habits like smoking or constantly driving coffee can make them stain more severely. Some people may have obviously yellowed or brown teeth in more severe cases. Whitening or bleaching your teeth can lessen the stains and make your smile appear brighter than before by several shades.
Metal & Clear Aligners – Everyone gets a second set of teeth, your adult set. However, they may not always grow in at the angles and positions they're supposed to. However, with metal braces and clear aligners, you can straighten them out to the places they should be in for a perfect smile. Whether you choose the more traditional way or the more discrete one, each method uses pressure to shift your teeth into place gradually.
Dental Implants & Dentures – Implants and dentures options if you're missing a tooth or several of your teeth. Missing teeth can make it more difficult to chew or speak. Not to mention, it can affect your smile since it leaves apparent gaps in your teeth. Dentures and implants can look natural while offering standing in place of the tooth or teeth you lost.
If you think one of these procedures is better for you or you're thinking about it after you get veneers, contact Marquette Dentistry. Sit down and consult with one of our cosmetic dentists to see if your teeth are eligible for any of these treatments.
Consult with a Cosmetic Dentist Today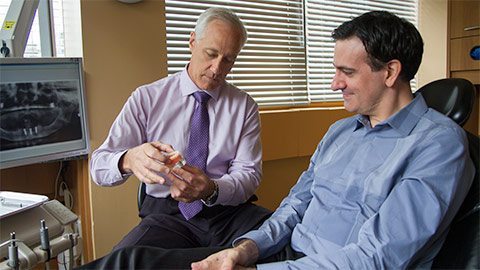 Our dentistry can do more than enhance what's already there. We want to prioritize our patients' overall dental care. As a dental practice, we can take care of your entire family's oral health while also offering solutions to perfect them into beautiful smiles. Whether you need veneer treatments or a full smile makeover session, we can help you.
Contact or visit our dental office today to speak directly with one of our fantastic dentists. Schedule a consultation online today to start the process of enhancing your natural smile. We'll show you why we're home to one of the best cosmetic dentists in Houston. Come to Marquette Dentistry for comfortable Dental porcelain veneers in Houston.
FUN FACTS ABOUT HOUSTON TEXAS:
The most expensive home currently listed for sale in Houston is on Longfellow Lane in the Rice/Museum District.  The house sits on almost two acres, has more than 12,000 square feet of living space, and is listed for sale at $16,500,000
The tallest building in Houston is the 75-floor JP Morgan Chase Tower which stands 1,002 feet tall.  It is also the tallest building in Texas.
The highest temperature ever recorded in Houston was 109 degrees.  The record high was at George Bush Intercontinental Airport on September 4th, 2000, and again on August 27, 2011.
For more info about Houston, click here!