Marquette Dentistry is home to the best cosmetic dentist in Houston. When looking for a cosmetic dentist, naturally, you want the best. Like plastic surgery, cosmetic dentistry can alter your appearance, so you want a certified professional to perform the procedure.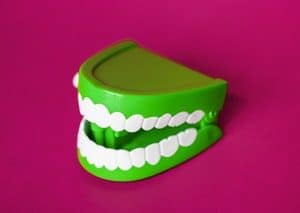 By definition, cosmetic dentistry can improve your smile or restore it. We have several cosmetic services that can enhance or transform your smile into one you can be more confident in. There's no need to be scared of smiling after experiencing how we can change your smile, from straightening your teeth to restoring damaged teeth to whitening them.
Finding the Best Cosmetic Dentist in Houston
Cosmetic dentistry is like the plastic surgery of the dental world. You want to find someone that fits the proper criteria so that you're confident that they can give you a smile that you'll be satisfied with. But finding someone who you can rely on is more than checking online for raving reviews. You want to be sure that they're the one for you.
That's why you want to do some thorough research yourself. Look for someone with a proven track record, find referrals from friends, coworkers, or family, and schedule a consultation with several cosmetic dentists to find someone who's the right fit for you. And, of course, make sure that the dentistry offers the cosmetic procedures you want.
Get Referrals for the Best Cosmetic Dentist in Houston
Referrals are one of the best ways to find the perfect cosmetic dentist. Begin with your general dentist. If they aren't already a cosmetic dentist, they may know specialists in this area. Their recommendations will give you an excellent place to start.
Your dentist is well aware of your dental issues, and so they will know which specialist will be the right one for you. In addition, consult friends and family. It's always great to hear from someone who has had firsthand experience with a dental specialist.
Find Someone with a Proven Track Record
When looking for the best cosmetic dentist in Houston, you should always check the dentist's track record. How many people have they performed this same procedure on? Do they have before and after photos that you can review? How many years of experience do they have in their specialty area?
In addition, ask what technologies they use in performing procedures like yours. Are they using things like lasers, imaging programs, etc.? Also, while emergencies are infrequent, knowing the office's procedures for handling these issues is essential.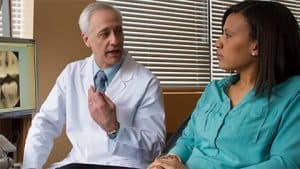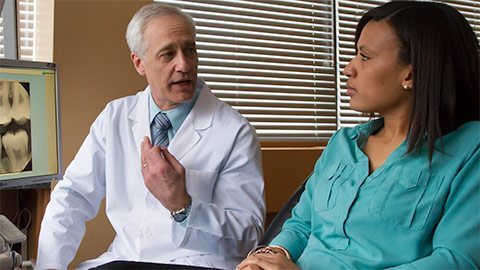 Schedule a Consultation
While looking for the best cosmetic dentist for you, set up a consultation with a few to speak with them face-to-face. A dental consultation is your time to meet the cosmetic dentist and genuinely get to know them. In addition, you can use the chance to get familiar with their dental practices and their staff.
During the consultation, you will get a chance to ask all your questions. The dentist will answer your questions to help you decide on whether or not cosmetic dentistry is for you. Finding the right cosmetic dentist is not always easy, but a consultation will give you that up close and personal experience you need.
Here at Marquette Dentistry, we have some of the most experienced cosmetic dentists in Houston. One of our cosmetic dentists has over 30 years in the field. You won't find anyone better to enhance or improve your smile. Contact our dental office to check out our lineup of awe-inspiring cosmetic dentists.
What the Best Cosmetic Dentist in Houston Has to Offer
Cosmetic dentistry is more than enhancing your natural smile. It's about improving it to be more confident in yourself. Smiling is a part of most interactions, and if you aren't confident in your smile, you may notice that you'll smile less. Our mission here at Marquette Dentistry is to re-instill the feeling of confidence with a beautiful smile.
Not only does Marquette Dentistry have an award-winning cosmetic dentist, but we also have several cosmetic services that you can choose from. We broke our list up in an easy-to-understand manner. Choose from rehabilitative treatments, orthodontic treatments, or smile improvement treatments.
Restore Your Smile with Rehabilitative Treatments
Sometimes, accidents happen in life. These accidents can damage your teeth or cause your smile to be "imperfect." Rehab treatments focus on restoring your smile to what it was previously. Our treatments include dental implants, veneers, bonding, and enamel shaping.
You could lose a tooth during a moment of rough-housing or a high-intensity sports match. Losing a tooth can cost more than your perfect smile. It may make it more inconvenient to speak and eat, depending on where the missing tooth was or how many you knock out. However, you can replace your missing tooth or teeth with dental implants, which are prosthetic teeth that work like your natural ones.
Even if you don't knock your tooth clear of your mouth, you might chip or crack your teeth at one point in your life. Not only does it put a chip in your smile, but the crack may also be deep enough to allow bacteria and other germs to enter your teeth. We can help you mend and cover those cracks with veneers or bonding to prevent an infection.
Perhaps you're self-conscious that your teeth are disproportionate and don't quite fit in your mouth right. With enamel shaping, we can correct those issues. This procedure shapes or adds contours to your natural teeth. This procedure is best for patients with teeth that are crowded, uneven, or too long.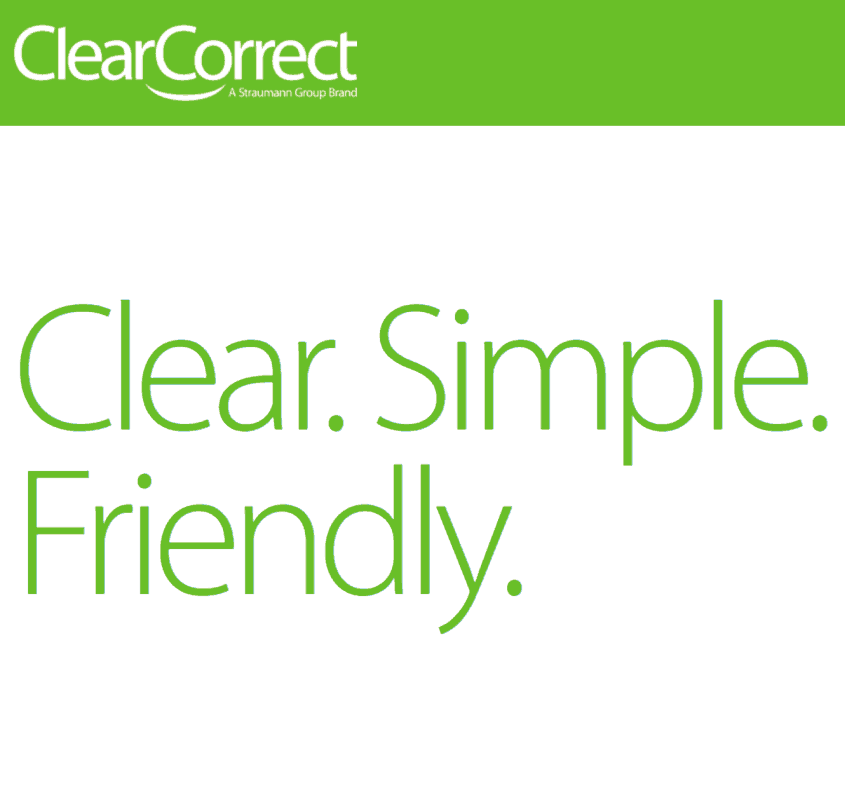 Straighten Out Your Teeth with Braces
Everyone has at least two sets of teeth: baby teeth and adult teeth. Your second set will blindly push its way through your gums once your baby teeth make way for them. So, of course, they won't realize how unideal their positioning is until they burst out and settle in. However, you can drag them into their correct places with the proper orthodontic treatment.
Here at Marquette Dentistry, our best cosmetic dentists offer ClearCorrect aligners. These near-invisible braces are a popular alternative to traditional metal braces. Not only are they more comfortable for our patients, but they're more discrete. Go through our orthodontic treatment with no one noticing.
This procedure lasts anywhere between six to 18 months, depending on the severity of the misalignments. Talk to one of our dentists today to see if you're eligible for ClearCorrect braces.
Improve Your Smile
Of course, perhaps you already have a straight set of teeth, and you don't have any damaged teeth. Our cosmetic services don't end there. We have services that can enhance your current smile and blind everyone you meet. Come in today and learn how we can improve your smile.
Teeth can yellow after several years, even if you thoroughly clean them. They can stain even more if you drink sodas and alcohol often. Although it might not matter in your everyday life, it may affect how you feel about the significant events in your life.
You can bring your teeth back to their pearly white state with our teeth whitening procedures. Boost your confidence and whiten your teeth for important events, such as job interviews, weddings, or special occasions.
We have several methods depending on what type of teeth whitening you want to go through. One procedure lasts as long as one sitting. We'll have your teeth whiter by a few shades in less than an hour. The other method takes longer, but there'll be a significant difference after the complete treatment.
However, our teeth whitening procedures aren't for everyone. Specific methods may not work for you because of the unique process. We use a special gel in most teeth whitening procedures that may cause you intense discomfort. Before we proceed, our cosmetic dentist will check your teeth to see if it's possible.
Make Sure You Have All Documentation
In your search for the best cosmetic dentist, you must make sure that you do your part. That means ensuring that your records or proper documentation are sent to the cosmetic dentist beforehand. Things that you may include are:
X-rays of Your Teeth
Bite Impressions
Appointment Notes
Without the proper documentation and files, the cosmetic dentist will not be able to make an assessment accurately. This can delay your procedure, so you always want to bring the documentation yourself or verify that your general dentist's office has sent the required files.
Call us to schedule a consultation with one of the best cosmetic dentists in the Greater Houston area. Or visit Marquette Dentistry for your general dental care. Finding the best cosmetic dentist in Houston will require some work, but at the end of the day, when you're looking in the mirror and loving your smile, it will all be worth it.
FUN FACTS ABOUT HOUSTON TEXAS
The most expensive home currently listed for sale in Houston is on Longfellow Lane in the Rice/Museum District.  The house sits on almost two acres, has more than 12,000 square feet of living space, and is listed for sale at $16,500,000
The tallest building in Houston is the 75-floor JP Morgan Chase Tower which stands 1,002 feet tall.  It is also the tallest building in Texas.
The highest temperature ever recorded in Houston was 109 degrees.  The record high was at George Bush Intercontinental Airport on September 4th, 2000, and again on August 27, 2011.
For more info about Houston, click here!