Emergency Dentist Houston
Unbeknownst to many people, dental emergencies can happen when someone may not expect it. Many health issues related to your mouth can be minor tooth pain or heightened sensitivity, which are an annoyance, but not considered an emergency. When it comes to serious oral health issues that require immediate care or attention, you should contact your dentist office. Emergency Dentist Houston
It can be difficult to tell when you need emergency dental care in the Houston area, but there are a few warning signs you should keep in mind when it comes to your oral health. While some dentists don't have emergency hours, they often have connections with an office which does. It is important to have regular checkups and keep your dentist up to date on anything abnormal regarding your oral health. Open communication with any of your healthcare providers will ensure you always get the best care possible.
When you need emergency dental care in Houston, and you don't have insurance, there are plenty of options available to you. Marquette Dentistry, and several other clinics, offer a VIP program to their patients. By being enrolled in this program, patients at Marquette get access to exclusive pricing on dental procedures. The VIP program can help treat and prevent any dental emergencies you may encounter. Any new or returning patients can contact us by calling 832-786-4406. You can also visit us online at https://www.marquettedentistry.com.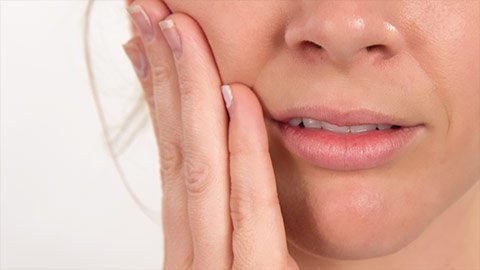 Emergency Dental Care In Houston If Your Teeth Are Broken Or Missing
The most obvious sign that you need immediate dental care is a broken or missing tooth. It is incredibly important and time sensitive to contact your dentist in Houston immediately if you knock out a tooth. Going too long without treatment for this kind of injury can result in permanent damage, infections, or complete loss of your tooth. Also keep in mind that handling your tooth with care after an accident increases the odds of possible restoration and repair by your dentist.
Broken or chipped teeth will also require a visit to your dentist. But, before you consider a chipped tooth an emergency, make sure to contact your dentist to help prevent the extra cost of an emergency visit. Many cases of chipped or partially broken teeth can wait until regular hours of business. However, if there is a lot of damage or a severe amount of pain, you'll likely need emergency dental treatment — so do not wait.
The professional dental team at Marquette Dentistry in Houston are experienced in the repair of broken and chipped teeth. We want you to feel confident about your smile and about yourself! Any prospective patients can learn more about the services we offer by visiting their respective pages on our website, or by giving us a call at 832-786-4406.
Severe Oral Pain Means You Need Emergency Dental Treatment In Houston
When you are experiencing intense oral pain, you may need to visit a dentist in Houston who offers emergency dental services. If the pain does not get any better after taking pain medications, you will need to contact your dentist. If you are experiencing pain when you are eating, you may have an exposed nerve which will require immediate dental treatment.
In some cases, intense oral pain could mean a dental abscess, which can result in facial swelling, a fever, and possible damaging infection if not treated. A dental abscess will start out as a simple toothache but will spread to the jaw and down the neck causing intense pain and potential damage. To avoid any further infection, you will need to be seen for treatment. Oral pain can also be a symptom of gum disease, which should be treated as soon as possible, but can typically wait till regular office hours. If you are unsure what is considered an emergency, call your dentist and ask the clinic staff.
When you are in Houston and you need quality dental treatment, contact the professionals of Marquette Dentistry. We practice a patient-first philosophy, so everyone who comes into our office will be treated with the same care and respect. If you would like to learn more about all the dental services we offer, please contact our office (832-786-4406) or visit the respective page on our website.
Seek Emergency Dental Care In Houston If You Have Damage To Your Crowns Or Filings
If you experienced a chipped crown or filling, you should contact your dentist about scheduling an appointment to repair it. While you can wait until regular business hours to seek treatment, it is still important to be seen by a dentist as soon as you are able. Having a chipped crown or filling increases your chances for oral infection.
When you lose a crown or filling completely, you will want to call your dentist as soon as you can. You will more than likely experience intense pain when the exposed nerve meets air. You can call your dental office to see how to minimize pain until you can be seen. Ask your dentist if you should drive yourself to your appointment as treatment may impair your ability to use a vehicle safely. Oral pain can be intense and lead to serious headaches. If you are driving, it may be in your best interest to find an alternative mode of transportation.
If you are in Houston, call Marquette Dentistry for restorative oral treatment. We have many years of experience in the industry. We know how to best care for our patients and take pride in our results. Learn more about emergency dental care, by calling our office or visiting our website.
Can You Avoid The Need For An Emergency Dentist Houston?
Many people who require emergency dental care worry that they won't be able to find clinics to help them if they don't have dental insurance. Many dental clinics offer incentive programs that make every day dental procedures very affordable. Taking care of your teeth with regular checkups and cleanings will prevent oral health related issues from becoming emergency situations.
Marquette Dentistry offers new and returning patients our VIP Program. If you are enrolled, you'll receive special prices on dental procedures, including exams and other oral health treatments. You can learn more about the dental services we offer as well as our VIP programs by calling our office (832-786-4406), or visiting the respective page on our website!
FUN FACTS ABOUT HOUSTON TEXAS
The most expensive home currently listed for sale in Houston is on Longfellow Lane in the Rice/Museum district. The house sits on almost two acres, has more than 12,000 square feet of living space and is listed for sale at $16,500,000
The tallest building in Houston is the 75 floor JP Morgan Chase Tower which stands 1,002 feet tall. It is also the tallest building in Texas.
The highest temperature ever recorded in Houston was 109 degrees. The record high was at George Bush Intercontinental Airport on September 4th, 2000 and again on August 27, 2011.
For more info about Houston, click here!