If you're looking for a 77074 Houston dentist that can meet all of your needs? There are plenty of practices around the city that have great dentistry but sometimes they are just too far. When we look for clients, we want to make sure we can provide for the local area first. Our work is premium and deserves convenience. We want to ensure that you are taken care of in a stylistic way that blends excellent medical practice with aesthetics. When you're looking for a tooth cleaning or perhaps you're in need of a more invasive operation, we can help! Marquette Dentistry is the best practice in the 77074 area code. We are happy to deliver premier services to our local Houstonians.
Not Your Normal A Tooth Cleaning
Our dentists are professionally trained and have years of experience in working with patients. After your cleaning, you'll be leaving happy and fresh. It's not necessarily the procedure that will differ from other locations but rather our class that stands out. After all, while dentistry can be focused heavily on making sure your teeth are healthy and protected from harm its not always the case. There are many instances when the work we do is purely cosmetic.
A perfect smile should be something people want to invest in. That's why we want to make sure that our practice still treats you to a beautiful experience. Its simply in our nature to clean your teeth and make it look good in the process. We want to make sure that all the preventative measures are met, such as fluoride for the teeth and plaque removal. We will check off all of these steps during your appointment to make sure you're taken well care of.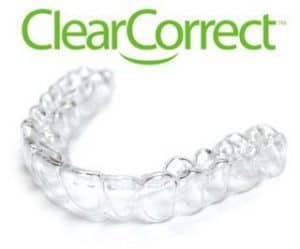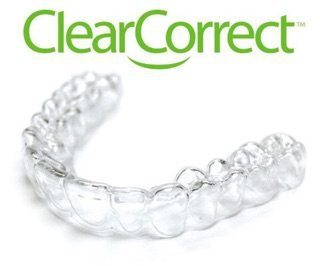 Speaking Of Cosmetics
We are Houston's leading dental practice when it comes to cosmetics. Its a pillar of our company to make your smile as clean and pristine as can be. Our work enhances people's self-confidence and brings out new sides of their personality. People can be so hurt by their teeth that they don't even want to smile. It can change a lot about their character and even cause them more problems. Insecurity is like tying your shoelaces together and trying to run!
At Marquette, we will make sure your laces are tied properly and you've got your best foot forward. One of our most popular options for cosmetic dental care is called ClearCorrect which acts as a substitute for the metal braces of old. However, with this option, you will still get all the best benefits of braces but the ugly side effects of having a mouth full of metal will be a thing of the past.
In fact, it will do so much more for your mouth than braces could ever do. While they can move your teeth into place and clear gaps, there are many other features that they can offer you. Research and past patients have shown that their gums are healthier and its easier to clean their teeth without the metal in the way. It also has shown to improve chewing, speaking and even unnecessary tooth ware. All of these contribute to a greater sense of well-being. This way, we can work with your teeth and fix the problem at hand. Yet, because it is so aesthetically appealing you can live your best life at the same time!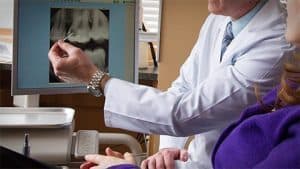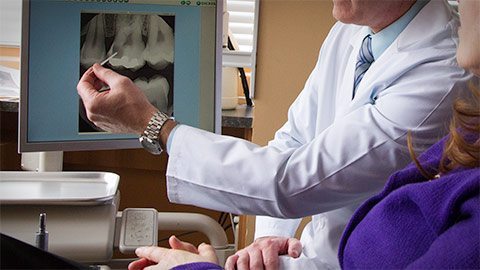 Replacing Your Teeth Doesn't Have To Be Bad!
For people who have experienced severe damage to their teeth, we have a solution. If you are an elder and have very worn teeth, we've got a solution for you, too! We dedicate our practice to you looking your best and sometimes that requires serious surgical changes. Don't worry, our procedures are effective and can make powerful changes in your look and your health. If you have to have dentures placed in, we have a great selection of options for you to choose from. Some will be permanent and others will require you to take them out at night.
When it comes to damaged teeth, our endodontic surgeons are ready to go in and connect problems with solutions. They are experts in root canals and will be able to return your teeth back to their healthy best. This will help alleviate the effects of infection and support the teeth to last longer. Either of these options will do you wonders for your looks. Whether you've got new teeth that shine like the sun, or your teeth don't ache any more — we have the tools to make your life easier and more beautiful.

Contact Us For Your Next Cleaning Or Operation!
Marquette is a leading dental practice in Houston but we want to reach out to the area code closest to us. You deserve to have a dental clinic that can take care of your needs without making you go out of your way. It is our specialty to make you feel healthy and look beautiful again. Let us be your "Houston dentist office near me."
You can make an appointmet online or call at (832) 786-4406. Of course, you can also simply visit our dental office on 8323 Southwest Fwy #610 in Houston, Texas 77074. We are always proud to take new customers and deliver them the great service they are looking for. Together Marquette can work with you to make your smile bright and vibrant.
FUN FACTS ABOUT HOUSTON TEXAS
The most expensive home currently listed for sale in Houston is on Longfellow Lane in the Rice/Museum district. The house sits on almost two acres, has more than 12,000 square feet of living space and is listed for sale at $16,500,000
The tallest building in Houston is the 75 floor JP Morgan Chase Tower which stands 1,002 feet tall. It is also the tallest building in Texas.
The highest temperature ever recorded in Houston was 109 degrees. The record high was at George Bush Intercontinental Airport on September 4th, 2000 and again on August 27, 2011.
For more info about Houston, click here!