PPO Dental Plan Houston
Are you looking for a new dentist that accepts a PPO dental plan Houston? Regular dental checkups are very important for your overall health. If left untreated, many minor dental diseases can affect your whole body. Even small things like cavities can turn into larger infections. It is important that you visit a dentist at least once a year. Frequent visits will help prevent these types of diseases from getting worse.
People with PPO dental insurance plans in Texas may still put off these recommended visits. Some patients avoid regular checkups because they do not like visiting the dentist. Others may have concerns about the clinic and the services it provides. Feeling comfortable with your healthcare professional is crucial. Patients will follow the advice of a clinician they feel comfortable with more often than not. Asking the questions below will help you find a clinic you feel comfortable attending. Remember that your oral health is key to whole body wellness. Regular dental visits are an important part of staying healthy.
Patients in the Houston area with or without PPO dental insurance in Texas should call Marquette Dentistry. Marquette Dentistry offers a variety of services to new and existing patients throughout Houston. They prioritize patient care, putting their patients first. You can visit Marquette Dentistry online at https://www.marquettedentistry.com. They have an insurance claims specialist on staff to answer and assist with your insurance concerns. Marquette Dentistry is also happy to offer a VIP program, offering exclusive prices for many services. Contact Marquette Dentistry today at 832-786-4406 to learn more.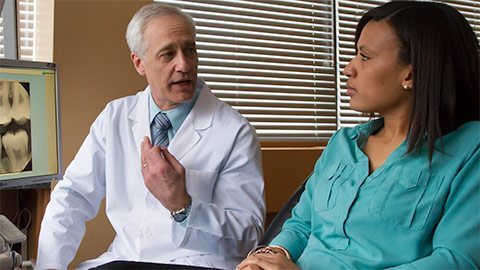 What Services Do Most PPO Dental Insurance Plans In Texas Cover?
Most PPO dental insurance plans in Texas cover a variety of services. More often than not, these plans will cover things like cleaning and examinations. You should schedule professional cleaning appointments twice per year. While you can wait a year between checkups, you should never wait that long for a cleaning. Plaque clings to teeth, even if you brush on a regular basis. Visiting your dental hygienists for a cleaning twice a year will prevent tooth decay.
Visiting your dentist for a checkup is as important as scheduling regular cleanings. You should see your dentist at least once per year. Regular dental exams will catch oral heath issues before they progress. It is important to fix these problems early on. Serious oral health concerns are often very expensive to correct. In some cases, delaying a visit can put your health at risk.
If you live in Houston, you should call Marquette Dentistry for your routine dental needs. Marquette Dentistry has a proud history of treating their patients with care, compassion and respect. They prioritize patient care and will ensure your visit is as pleasant as possible. Visit Marquette Dentistry online at https://www.marquettedentistry.com to learn more. Patients interested in booking an appointment can use their online form. You can also contact them by calling 832-786-4406. Marquette Dentistry's team of friendly staff members are eager to hear from new patients.
Can You Use Dental And Vision Insurance In Texas For Cosmetic Services?
Some patients may wonder if they can use dental and vision insurance in Texas for cosmetic services. Most dental clinics are happy to accept insurance to help you achieve the smile of your dreams. There are a wide variety of cosmetic procedures offered by dental clinics. When you are searching for a new clinic, be sure to see if they offer the one you want.
Two common cosmetic procedures involve straightening and whitening. Almost every clinic offers those dental procedures. There are many ways to achieve those goals. Each clinic has a slightly different method in place. As you search around, take the time to call prospective clinics or visit their websites. Do not be afraid to ask questions if you are unsure about the information they provide.
Marquette Dentistry is proud to offer their patients the very best in cosmetic procedures. They offer an attractive alternative to braces for patients searching for straightening services. ClearCorrect uses invisible aligners rather than wires and brackets to straighten your teeth. Patients looking for whiter teeth can contact Marquette Dentistry to learn more about Zoom. Zoom is a whitening procedure that gives noticeable results with just one visit. Visit Marquette Dentistry at https://www.marquettedentistry.com to learn more. You can also contact them by calling 832-786-4406.
How To Afford Dental Visits Without PPO Dental Insurance In Texas
Even if you do not have PPO dental insurance in Texas, you can still find affordable dental care. Look for clinics that offer payment plans or special incentives for return customers. You can often find this information on their website. If details are lacking, do not hesitate to give the clinic a call. Taking advantage of these specials or incentives can make dental care very affordable. Never worry about pestering clinic staff; they want to be sure you get healthcare you can afford.
Another tip to keep in mind is to look for a clinic that offers a variety of services. At a bare minimum, the clinic should offer cleaning, examinations, and routine treatments. You do not want to have to find multiple dentists across the state for separate oral health concerns. It can be time-consuming to find multiple clinics that offer affordable rates or programs. Think about your short and long term oral health priorities and find a clinic that can meet them. For example, if you are thinking about whitening, find a clinic that offers that service.
Marquette Dentistry offers their new and returning patients a VIP program. This program gives patients the opportunity to take advantage of special pricing. These exclusive prices apply to things like cosmetic and general dentistry. Deals extend to things like straightening and whitening products from time to time. Visit Marquette Dentistry online at https://www.marquettedentistry.com to learn more. You can also contact them by phone at 832-786-4406. New and existing patients can enroll in person at their Houston location.
The Bottom Line On Dental Services And A PPO Dental Plan Houston
If you have PPO dental insurance in Texas, be sure to take advantage of all your plan has to offer. Most plans provide coverage for regular cleanings and examinations. It is important to attend these appointments. Your oral health can impact your entire body. For this reason, it is best to catch signs of disease early on. Patients with questions about their coverage should contact a clinic today. Even if you do not have a plan, there are affordable options available. Take a look for dentists with incentive or special member programs. These are cost-effective ways to care for your oral health.
Patients in Houston can visit Marquette Dentistry for all their oral health needs. Marquette Dentistry is happy to provide their patients with compassionate and skilled healthcare. Visit Marquette online at https://www.marquettedentistry.com to learn more. If you want to arrange an appointment, you can do so online or by calling 832-786-4406. Marquette wants their patients to be happy with their smiles, with or without a PPO dental plan Houston.
About Houston:
Houston is a beautiful city in Southeastern Texas
Home to teams representing all major sports, the city is perfect for athletes and their fans
Houston also hosts over 400 arts and cultural events each year
Visit the city online at http://www.houstontx.gov