PPO Dental Houston
Most people have a hard time figuring out when they should visit the dentist, with or without PPO dental Houston. Dental clinics will often remind patients about regular checkups or cleanings. These reminders can make preventative care and maintenance easy. Figuring out when there is a problem serious enough to require a dental examination is a bit harder.
If you have full coverage dental insurance, you might feel comfortable scheduling appointments at the first sign of damage. Some patients want to be sure that the dental issue is serious enough to warrant a visit. There are a few warning signs you can keep an eye out for. Be sure not to put off a visit for too long after seeing these signs emerge. It is much easier and cost-effective to fix a small dental problem before it worsens.
Even if you do not have individual dental insurance in Texas there are ways to get affordable care. Marquette Dentistry is happy to offer their new and returning patients a VIP Program. Members of this program receive exclusive deals and incentives on many types of dental care. If you notice the following signs, contact Marquette Dentistry today. You learn more or book online at https://www.marquettedentistry.com. Prospective patients can also reach them by calling 832-786-4406. Marquette Dentistry has many years of experience treating patients in the Houston area. They have high standards for patient care. Marquette Dentistry wants to be sure that you have a dental experience that is as pleasant as possible.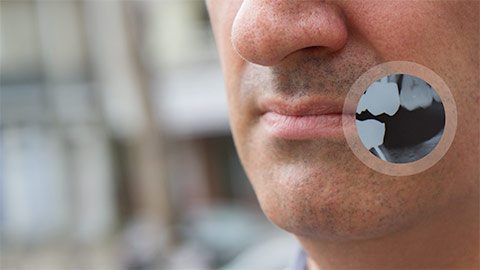 Take Advantage Of Your Dental Insurance In Texas If You Experience Persistent Tooth Pain
Always take advantage of your dental insurance in Texas if you experience persistent tooth pain. Persistent pain is usually the first sign of a cavity or abscessed tooth. These problems can get worse fast if left untreated. Cavities can lead to tooth decay and gum disease. Having a cavity treated is a quick and relatively inexpensive procedure. Correcting tooth decay and other serious dental problems is much more expensive and painful.
Of course, persistent tooth pain can often be a minor problem. Something as simple as increased sensitivity can cause a lot of pain. It is better to have a dentist identify this issue early, so you can begin treatment. If you notice your teeth hurt more after eating or drinking, speak with your dentist. They can recommend products and actions you can take to reduce the level of pain.
Patients in the Houston area should call Marquette Dentistry. Marquette Dentistry has a patient-first approach to dental care. They want to be sure that your dental visit is as pleasant and stress-free as possible. If you experience tooth pain, give them a call and arrange an examination. Their friendly team of office staff, dental hygienists, and dentists are there to help. You can visit them online at https://www.marquettedentistry.com to learn more. Patients can book online or by calling 832-786-4406. Ask about their VIP Program when you call. Marquette Dentistry offers exclusive pricing and deals to VIP members, helping to make dental care affordable.
Most Individual Dental Insurance Plans In Texas Cover Treatment For Swollen Gums
If you notice your gums are swollen or sensitive, call a dentist right away. Most dental insurance plans in Texas cover visits to treat or prevent gum disease. Periodontal disease can progress fast, spreading throughout your mouth. If left untreated long enough, it can cause irreversible damage. Sore and swollen gums are the first sign of this type of disease. As it progresses, gums become redder and may bleed when brushed. In its final stages, periodontal disease will detach teeth from the gums. The earlier a dentist catches gum disease, the better your prognosis.
Sore and bleeding gums can also happen from brushing too hard or using the wrong style of toothbrush. In situations like these, patients tend to use a brush with bristles that are too hard for their mouths. The hard bristles on sensitive teeth and gums will cause redness and bleeding. Only a dentist will be able to tell if your sore gums are the result of vigorous brushing or periodontal disease. They can treat the disease if present or offer suggestions for less painful oral health care.
Contact Marquette Dentistry at the first sign of gum soreness. They have a team of professionals who can help figure out the root of your dental issue. Contact them by calling 832-786-4406 or visiting https://www.marquettedentistry.com. Do not let a lack of insurance prevent you from treating your sore or swollen gums. Ask Marquette Dentistry about enrolling in their VIP Program.
Use Your Texas Dental Insurance If You Experience Severe Jaw Pain
You should visit a dentist as soon as possible if you start feeling severe pain in your jaw. Most individual dental insurance plans in Texas will cover these types of visits. Pain in your jaw can result from many other oral health issues. Finding the cause of this pain is important to maintaining your overall health. Patients should consider contacting a dentist even if the pain is mild to moderate. Jaw pain often gets worse over time. Having this pain treated early on is more convenient and cheaper for you.
There are a few different reasons patients experience pain in their jaws. Sometimes the cause is minor and easy to correct. Teeth grinding is an example of a problem that can cause a lot of pain but is easy to correct. In other cases, the cause can be something more serious. Abscessed teeth and temporomandibular joint disorder both cause pain that worsens over time. Be sure you contact a dentist at the first sign of pain to prevent it from progressing.
Patients in Houston experiencing jaw pain can call Marquette Dentistry for help. Marquette Dentistry has a friendly team of professionals available to help with your dental concerns. They prioritize patient comfort, and want to be sure your experience is as pleasant as possible. Marquette Dentistry offers a wide range of dental services, including examinations. Visit them online at https://www.marquettedentistry.com to learn more. Interested individuals can also contact them by calling 832-786-4406 and speaking with their office staff.
When To Call A Dentist, With Or Without PPO Dental Houston
Regular dental visits are a key part of maintaining oral health. Most people know to attend their dentist for yearly checkups and regular cleanings. It is a bit harder to figure out when you need to see a dentist between those visits. Patients with and without dental insurance in Texas may prefer to wait until their next appointment to raise concerns. It is important to keep an eye out for oral health warning signs. If you notice increasing pain or swollen gums, contact a dentist right away.
If you are in Houston, you can contact Marquette Dentistry. They have a variety of services available to help you with your dental concerns. Visit Marquette Dentistry online at https://www.marquettedentistry.com. Marquette wants to help you maintain oral health, with or without PPO dental Houston.
About Houston:
Houston is a beautiful city resting in Southeastern Texas
Home to over 400 events each year, the city has something for everyone
Houston also boasts an impressive nightlife and a ton of family-friendly attractions
You can visit the city online at http://www.houstontx.gov