Dentist PPO Houston
Do you have questions about your dentist PPO Houston? Many Texans have dental PPOs to help them afford high quality dental care. Unfortunately, information about these dental PPOs is not always easy to find or to understand. As a result, many people are not able to take advantage of their full coverage. In other cases, patients may know how to best allocate their coverage. For example, you may know how much coverage you have but not how often to use it.
Learning more about your Texas dental insurance plan will help you better care for your teeth. It is also important to learn more about dental care in general. Understanding how often you should schedule visits is as important as understanding your dental PPO. Take a look at the information below and make a note of any follow-up questions you have. As you look for a dentist, you can ask those questions. A clinic that provides satisfactory answers will be the perfect clinic for you.
Most local dentists take insurance of one type or another. Marquette Dentistry is happy to accept many PPOs as well as other plans. They are also proud to offer their own VIP Program. Patients who enroll are eligible for exclusive pricing and special deals. This can make dental care affordable, even if you do not have an insurance plan. You can learn more by visiting https://www.marquettedentistry.com. You can also contact their friendly staff members by calling 832-786-4406.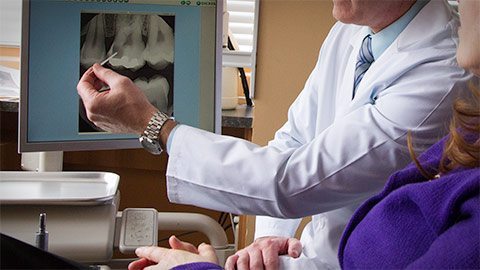 When To Start Looking For Dentists That Take Insurance
One common question people have is when to start looking for dentists that take insurance. The answer to this question is straightforward: as soon as possible. If you do not have a dentist you see on a regular basis, you should start looking for one. Regular dental appointments are important for your overall health. You should not wait until you are almost due for a checkup, though. Dental emergencies can happen at any time. It is best to have a dentist you see often already lined up. They will have your prior dental records and be able to assist better than seeing someone new.
If you are searching for a new dentist, be sure to look for one that offers many services. At a minimum, they should offer:
Examinations
Cleanings
Rehabilitative Treatment
Whitening
These are services patients use most often. It is much easier to visit one clinic for all your dental needs than to see two or three. You should also look for a clinic with highly trained staff members and a patient-driven care model.
Patients in the Houston area should call Marquette Dentistry right away. Marquette Dentistry offers a wide variety of dental services to their patients. They also prioritize patient comfort and treat everyone with compassion and respect. You can schedule regular examinations and cleanings in person or online. Visit them at https://www.marquettedentistry.com to learn more. You can also contact them by calling 832-786-4406.
How Often Should You Use Your Texas Dental Insurance?
Patients also wonder how often they should use their Texas dental insurance. Many insurance plans will cover a certain dollar value per year. Since the plans cannot give health advice, they do not indicate how often you should arrange a visit. Not everyone knows how often they should arrange cleanings and examinations. As a result, some people fail to schedule them on a regular basis.
Even if you do not have insurance, you should see the dentist at least once per year for an examination. Yearly examinations will help to catch any sign of dental disease before it progresses. Advanced dental disease can be expensive and time-consuming to correct. Catching potential problems before they get worse is much easier for everyone involved. Patients should also schedule professional cleanings twice a year. These cleanings will help control plaque and tartar build up. As a result, your mouth will be cleaner and healthier.
Marquette Dentistry is happy to offer their patients online booking. This makes it easy for you to schedule your regular checkups and cleanings in advance. You can learn more about their booking system by visiting https://www.marquettedentistry.com. New and returning patients can also book by calling 832-786-4406. Marquette Dentistry wants all their patients to be happy with their oral health. Scheduling an examination and professional cleaning is the best first step.
Avoid Using Generic Search Terms Like 'Dentists Near Me'
If you are looking for a new dentist, you might feel tempted to search for "dentists near me." This search phrase seems like the best way to call up a list of dental clinics close to your location. However, it is not the best way to find a reputable, qualified dentist in the area. In fact, a search term like this will often return pages of irrelevant results. "Near me" is too subjective to bring back any real results. If your location settings are turned off, it may not bring back any local results at all.
Instead, think about the qualities you want your dentist's office to have. There may be a specific service you need or style of patient care that is important to you. Use these terms, along with your city, when you search. This will bring back more relevant results and will lead you to the best clinic in the area.
Patients in Houston can skip the search altogether and contact Marquette Dentistry directly. Marquette Dentistry has many years of experience providing high quality dental care to Houston residents. They are happy to put their patient's needs first and are known for their respectful and compassionate care. You can visit Marquette Dentistry online at https://www.marquettedentistry.com to learn more. New and returning patients can also contact them by calling 832-786-4406.
The Bottom Line On Having A Dentist PPO Houston
If you have Texas dental insurance, you probably have many questions about how to use it to achieve oral health. Learning more about your specific plan can help, but learning more about dental care is better. Even without dental insurance, regular checkups and cleanings are crucial to your overall health. Those without coverage can contact Marquette Dentistry to learn more about their VIP Program. You can also contact Marquette Dentistry to ask about regular appointments and cleanings. New and returning patients can find Marquette online at https://www.marquettedentistry.com. Marquette Dentistry provides all patients with the best care, with or without a dentist PPO Houston.
About Houston
Houston is a beautiful city in Southeastern Texas
The city hosts over 400 local, national and international events each year
Houston has something for everyone, and is home to an active nightlife as well as family-friendly activates
You can visit the city online at http://www.houstontx.gov