Dental treatments at affordable prices and dental financing 100% in Pearland, TX is available at Marquette Dentistry. Some dental treatments are very expensive, and the reality is that it is not possible for everyone to pay for them out of pocket. But it is also important to consider the fact that sometimes you just know that it's time to visit the dentist and you can no longer skip it. This is especially important to recognize if you are having some kind of tooth or gum issue. If this sounds like something you are dealing with at the moment, then we have a solution for you.
In such situations, one should go to a dental office that offers dental financing 100%. Because dental care is important, you don't want to be forced to wait until you have the money for the procedure. Whatever is happening should be taken seriously. With that being said, if you decide to visit us at Marquette Dentistry, then this is a perk that you can enjoy.

We take pride in being able to provide patients with dental services. And we don't ever want to see someone compromise their oral health because they don't have the funds at the time. With that being said, we have financing for our dental patients to take advantage of.
If you have good oral health, you can enjoy important life moments freely. So don't neglect your dental problem just because you don't have enough money. Gladly for you, you can visit our dental center, and you'll be given access to various services and procedures offered at reasonable prices. To schedule an appointment or get more information, you can give our dental team a call today.
DENTAL FINANCING 100% IN PEARLAND, TX
As we have established, many dental treatments and procedures are expensive for patients. So it is easy to understand why patients feel it difficult to get the treatment that they need. But here at Marquette Dentistry, we are changing the narrative. When you visit the dentist, there should be multiple payment options available for you. This is the opportunity that we are providing our patients with.
First, we want you to know that we accept dental insurance plans. Some insurance carriers cover up to 80 percent of procedures, but this might still not be enough. With that being said, if you don't want to use your dental plan for the procedure, you need we have other options for you.
We have third-party financing available for all patients. These financing options come in the form of credit cards. You might have seen that and be thinking about your current credit score. Well, we want you to know that we have financing for those with low credit scores. We want to ensure that everyone is able to get the service they need no matter what.
Financing Options
There are four cards that you can qualify for with us. Each of them comes with a set credit line and goes along with corresponding credit scores.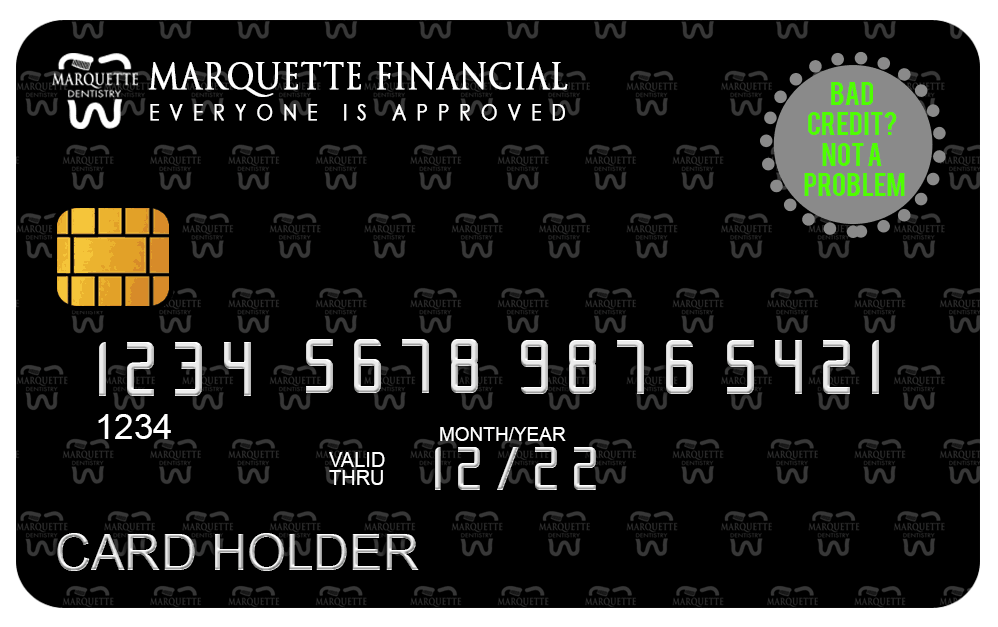 Click on the links for the corresponding cards to apply for them today.
Marquette Dentistry: Providing Quality Care
Now it's time to get to know the dental office that is going to be assisting you with getting back your healthy smile. Marquette Dentistry is an award-winning dental office committed to providing patients all across the greater Houston area and all the surrounding cities.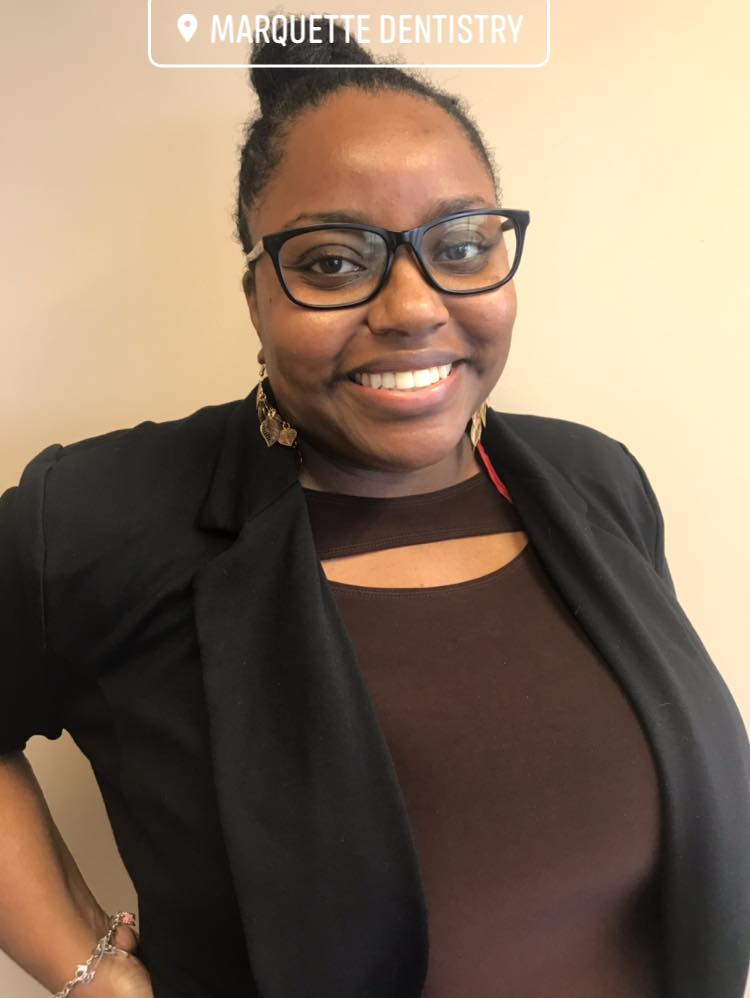 With us know that you are getting the best cosmetic dentistry service. Cosmetic dental procedures like dental implants, porcelain veneers, root canals, invisible braces, and all kinds of oral surgery are available. In addition, it is important to note that they are all affordable, and financial support is available. So, now that there is no procedure that you are looking for or need that isn't available with us.
High-quality dental services are what you should always expect from us. The fact is that this is our mission, and we do all that we can to accomplish it. Every dentist that we have working with us takes this mission seriously, and you will be able to see that. In addition, know that we do a great job at bringing up the importance of dental hygiene in every appointment.
No matter what age you are or what kind of issues you are having with your teeth, you still want to ensure that you are taking care of your teeth. And it's important to visit the dentist at least twice a year. This is a great way to catch any oral issues and then get the dental procedures you need to be completed.
Get in Touch Today
Now you have more information about us as a dentistry. Take the time to visit our website and view the patient resources available. And if you have any questions about any service or procedure, then give us a call. In addition, also know that you can schedule a consultation and have a dentist give you the answers you need.
If you are interested and ready for our assistance at Marquette Dentistry, make an appointment online or call us at (832) 786-4406. We have a location that is conveniently located to you, so you are in the best hands. Our team would be happy to help you with teeth whitening, dental implants, and anything else you may need. Be sure to get the smile you have always deserved at Marquette Dentistry with dental financing 100% in Pearland, TX.
Facts about Pearland, Tx
Pearland is one of the fasted growing cities in Texas
Almost 200,000 people are living in the city
Visit Froberg's Farm