With inflation being such a common problem for so many, dental financing 100% in Houston, TX can really come in handy. When life gets crazy, it can become hard to manage an efficient budget. Additionally, accessing dental treatment can be challenging for some people. However, we are still humans, and we need to visit our dentists throughout all stages of our lives.
At this point, you're probably wondering about the cost of dental treatment. In this case, you can enjoy the benefits of a supportive company that offers dental financing 100%. Because health is not a blessing for everyone, ignoring health problems is not always an option. What's more, if your dental health is in good condition, you can get so much more out of your life!
If you're experiencing problems related to your teeth, don't ignore them because of the treatment costs. In Houston, TX, different dental centers offer many procedures for low prices. If you need financial aid, find a reputable center and initiate the required procedure. Marquette Dentistry in Houston, Texas, offers various financing options, which means you can get the treatment you need and pay for it on a monthly basis.
Why Dental Financing 100% in Houston, TX Makes Us Different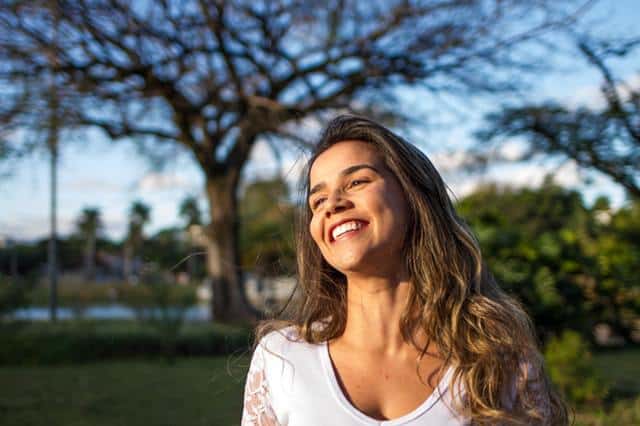 Dental treatment is not just expensive for the patient; it can also be costly for freshly graduated dentists. Nowadays, financing companies are available in different US cities, including Houston, TX. Whether you are a dentist or a patient, you can take advantage of dental financing 100%. Some organizations also provide loans for dental treatment, so you can undergo the necessary treatment and pay back the loan over time.
Dental financing is also an option for dentists who want to run their own clinics. Usually, fresh graduates need as much support as possible. As a result, these up-and-coming dentists can stay focused on building their careers. This type of financial support also covers cosmetic dental procedures like dental implants and invisible braces!
At Marquette Dentistry, we aim to provide high-quality dental care to as many patients as we can reach. We're passionate about oral health, and our goal is to educate people about the importance of good dental hygiene. When you visit us, you'll be able to get the treatment you need while enjoying a flexible payment plan. As a result, you can get the smile you've always wanted without breaking the bank!
Explore Our Services
With dental financing 100% in Houston, TX, you can get top-notch treatment from some of the best dental professionals in the city. At Marquette Dentistry, we offer an extensive selection of dental services ranging from routine teeth cleanings to root canals. Therefore, you can rest assured that we can meet your needs and help you achieve the smile of your dreams. To learn more about how we can help you, give us a call today!
Although we can handle practically any dental procedure, we like to say that the best form of treatment is actually prevention. By maintaining a regular oral care regimen, you'll prevent gum disease and tooth decay that could cause irreparable damage to your mouth. While brushing and flossing are minimum requirements for oral health, we recommend scheduling regular teeth cleanings with your dentist. When you come to Marquette Dentistry, we can thoroughly clean your teeth so that you can feel confident about your smile!
Whatever type of treatment you need, Marquette Dentistry can handle it. Whether you need a routine cleaning, a dental implant, or an oral cancer screening, we can ensure top-quality treatment and the most compassionate care. Additionally, our financing options will allow you to pay for your treatment over time! The next time you need affordable dental treatment, contact Marquette Dentistry!
Enhance Your Smile with Cosmetic Treatments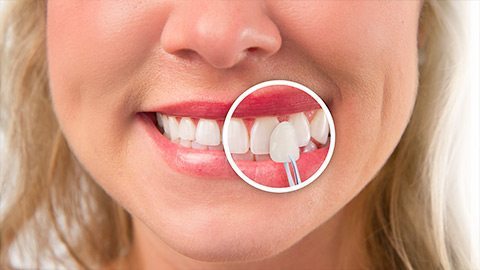 At Marquette Dentistry, we offer various cosmetic treatment plans that can change your smile for the better. If your teeth are cracked, crooked, or discolored, we have solutions for you! We're proud to offer top-quality cosmetic treatments that leave our patients thrilled with their new smiles. If you are dissatisfied with the appearance of your teeth, give us a call today!
If you aren't satisfied with the shape of your teeth, veneers are just one treatment option we provide. Veneers are covers that fit over your natural teeth to significantly enhance your smile. If your teeth are cracked or chipped, veneers are an easy way to hide those imperfections! They also mimic the color of your natural teeth, so you won't have to worry about the veneers looking out-of-place.
We also offer teeth whitening for our patients with stained or discolored teeth. Also called "bleaching," this procedure brightens your teeth and gives you a more vibrant smile. As a result, your confidence will soar, and you won't be able to keep from smiling! No matter what type of cosmetic procedure you'd like, Marquette Dentistry will go above and beyond to make your smile the best it can be!
Get Straighter Teeth with ClearCorrect
In addition to our dental services, we also offer treatment for misaligned teeth. If you've been looking for ways to straighten your teeth with minimal hassle, then ClearCorrect might be for you! ClearCorrect is a transparent aligner that fits over your natural teeth. Unlike traditional braces, you won't have to endure wires and brackets scraping your lips!
With ClearCorrect, you can finally get straighter teeth without compromising your smile with a bunch of metal. Additionally, you can take the aligner out whenever you'd like! When it comes to comfort and convenience, there's no better alternative to braces than ClearCorrect. If you'd like to learn more, schedule a consultation with us today!
Now, you can work toward the smile of your dreams without drawing unwanted attention to your mouth. With ClearCorrect, you can experience the future of teeth straightening!
About Marquette Dentistry

At Marquette Dentistry, our goal is to provide the best dental care possible. We founded our practice on the principles of integrity and mutual respect, which we live by each and every day. As a result, we'll always treat you like family when you visit us! To schedule an appointment, just give us a call!
As Marquette Dentistry's lead dentist, Dr. Sheila Belcher has practiced dentistry for over 30 years and remains one of Houston's top cosmetic dentists. Under her guidance, Marquette Dentistry provides the best-quality dental treatment in the Houston area. Carl Belcher, Marquette's president and CEO, has backgrounds in biology and business, which he uses to run every facet of the practice. With experienced dental experts and a smart business model, Marquette Dentistry provides premium-quality care at affordable rates for all Houstonians!
When you need dental care that you can count on, look no further than Marquette Dentistry! We've cultivated a welcoming, professional atmosphere that'll make you feel right at home. Don't settle for mediocre treatment when it comes to your oral health. Contact Marquette Dentistry today and get the top-notch dental care you deserve!
Schedule Your First Appointment Today!
If you've been searching for excellent dental care at a reasonable rate, call Marquette Dentistry today. With our flexible financing options, you can pay for the treatment you receive on a monthly basis. As a result, you can maintain excellent oral health while sticking to your budget! When you visit our practice, you'll see that we truly go the extra mile to satisfy our patients.
Whether you require a routine procedure or a highly urgent treatment, you shouldn't settle for anything less than the very best. Therefore, call Marquette Dentistry, and we'll provide outstanding treatment and compassionate care! We can handle anything from teeth cleanings to root canal procedures. When you need affordable treatment, call Marquette Dentistry!
Don't put off your dentist appointment any longer. At Marquette Dentistry, we'll always treat you like a member of our family. Therefore, you can always count on receiving attentive treatment from experienced professionals. When you need dental financing 100% in Houston, TX, Marquette Dentistry is the practice for you!
Houston, TX Fun Facts:
The most expensive home currently listed for sale in Houston is on Longfellow Lane in the Rice/Museum district. Featuring more than 12,000 square feet of living space, this house is listed at $16,500,000.
The tallest building in Houston is the 75-floor JP Morgan Chase Tower, which stands 1,002 feet tall. It is also the tallest building in Texas.
The highest temperature ever recorded in Houston was 109 degrees Fahrenheit. The record high was at George Bush Intercontinental Airport on September 4th, 2000 and again on August 27th, 2011.
For more exciting information about Houston, visit the city's official website!