Houston TX Family Dental Clinic
Are you searching for a Houston TX Family Dental Clinic that can help your entire family? Perhaps you have not been able to find a dental clinic that can serve you and your children. Maybe you are looking for a dental office that will make you and your children feel comfortable. Whatever the case may be, Marquette Dentistry is here to help you.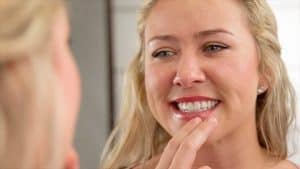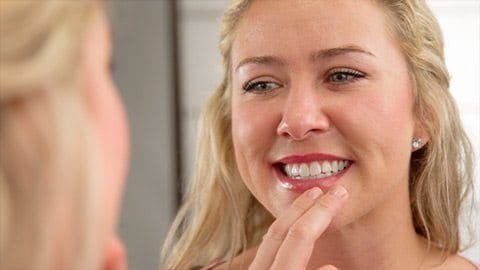 Here at Marquette Dentistry, we do everything possible to ensure your comfort during your visit to our office. Because of this, we are the most caring group of dental professionals that you will be able to find. We provide the highest quality dental care, consultation, and experience in the community. Our number one goal is to make your trip to the dentist with your family an enjoyable experience. As a result, we are the best Houston TX Family Dental Clinic that your entire family will be able to enjoy and not dread.
Professional Cleanings and Exams
Are you looking for a family dental clinic that provides high-quality cleanings and exams? If so, Marquette Dentistry is here to offer the best cleanings for you and your family. During a professional cleaning here at Marquette Dentistry, the hygienist will remove plaque from the teeth. Remove calculus (tartar) above the gum line. Finally, they will polish and remove stains from teeth. The process is simple and effective to ensure that all children are walking away with a healthier and cleaner mouth than before.
Once the cleaning is complete we will then perform a dental exam. Dental examinations are extremely important because they help to diagnose the disease before it becomes hazardous to your health. Dental examinations generally include oral cancer screening, gum disease evaluation, visual examination of tooth decay, examination of diagnostic x-rays and an examination of current restorations if needed. 
Suffer No More
Are you currently suffering from sensitive teeth? This is a problem that many people are suffering from and continue to suffer from. Sensitive teeth come from the fact that your gums have slightly receded. The recession of the gum line tends to expose the underlying dentin to show through. As a result, water and food will penetrate the nerve in that area. However, there are ways to manage this problem so you do not have to suffer from sensitive teeth. Here at Marquette Dentistry, we will find the perfect solution for your sensitive teeth.
Emergency Dental Care
Here at Marquette Dentistry, we understand that individuals will need emergency dental care at a moments notice. Because of this, we are open six days a week providing the best emergency dental care. Are you currently suffering from a toothache? You do not have control over when a toothache comes on and our staff understands that. As a result, Marquette Dentistry has emergency dental care and is ready for you when that ache sets in.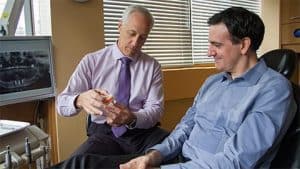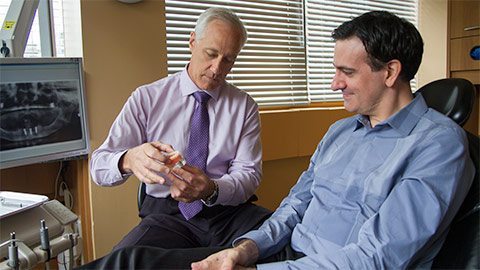 If you are looking to get your pain under control quickly, give the professionals at Marquette Dentistry a call today. We have a team of friendly specialists that can help diagnose your pain and correct the problem as quickly as possible. All you need to do is dial 832-786-4406 to schedule your emergency dental appointment today.
Prevention is Key
Here at Marquette Dentistry, we truly believe that care for your teeth and gums start at home. You must brush, floss, and rinse daily to ensure that your mouth is rid if bacteria. This is the best way to take care of your teeth. As a result, you will maintain good oral hygiene. Because the last thing you want to do is attract gingivitis in your mouth.
Gingivitis is a result of bacteria that surrounds your teeth and enters your gums. You will begin to feel irritation and see inflammation around your gums. As a result, prevention is key to ensure your mouth is rid of bacteria. This includes regular at home care and regular visits to our dental clinic. Our hygiene team will teach you the proper techniques of brushing, flossing, and rinsing your mouth.
At Home Care
We teach children and adults the importance of brushing teeth twice a day. We also show all our clients how to properly brush their teeth to ensure they are cleaning their entire mouth. Flossing every day is vital and this is something that many adults forget to do. Leftover food will get stuck between your teeth and gums and will turn into plaque. The plaque can cause your gums to be inflamed. Flossing will remove plaque to ensure the mouth is clean. Because of this, we stress the importance of children and adults flossing at least once a day.
Finally, we teach all our clients the importance of rinsing with water after brushing. Rinsing with water ensures that all the bacteria in their mouth is gone. Some may use a mouthwash rinse at home. However, recent studies indicate that the over-use of mouthwash can change the normal biological activity of the mouth. As a result, leading to dried tissues and other problems. Because of this, we recommend not overusing mouth wash and using water.
Contact Marquette Dentistry Today
When you are needing a Houston TX Family Dental Clinic, reach out to the experts at Marquette Dentistry today. We are an award winning dental practice in the heart of Houston. We offer the best in cosmetic dentistry from dental hygiene services to full smile makeovers.

Reach out to the professionals at Marquette Dentistry today by dialing 832-786-4406. Or visit our website at https://marquettedentistry.com/ to learn more about our dental practice. When you give us a call our friendly team of professionals will answer your call, gather some information and make an appointment for you. We look forward to being the dental office that takes care of you and your entire family!
Fun Facts About Houston TX
Houston is the second fastest-growing major city in the United States, falling just short of New York City.

Houston's population doubled between 1950 and 1970. Jumping from 596,163 to 1,233,505, and since then, it has roughly doubled yet again to more than 2 million just in the city alone.

The GDP of the Houston metro area was more than $500 billion in 2015, compared to Sweden's $484 billion. In fact, only 21 countries in the world have a GDP larger than Houston.